Oestro Detox Formula - Indole-3-carbinol & Calcium D Glucurate
Next

Iodine Forte - Iodine Supplement With Added Selenium
Previous

High Strength Fish Oil Liquid
Naturally enriched fish oil that contains high levels of EPA (1175mg) & DHA (825mg) in every serving. Unlike some fish oils, our unique manufacturing process avoids the use of harsh chemicals and ensures that there are no heavy metal impurities.
Gluten Free
Dairy Free
GMO Free
Free Shipping On Orders Over £50
A New Level Of Fish Oil Liquid Quality
Omega-3 is an essential fatty acid that your body cannot make itself. Therefore, you have to get it from your diet. Given that it is found naturally in oily fish oil - something that many of us struggle to consume on a weekly basis - it can be difficult to get enough of it from what you eat alone.
When you consider the range of benefits that are derived from omega 3 fatty acids - from supporting our vision (3) to helping to maintain our blood triglycerides (4) - it is easy to see why omega 3s are one of the most consumed popular supplements worldwide.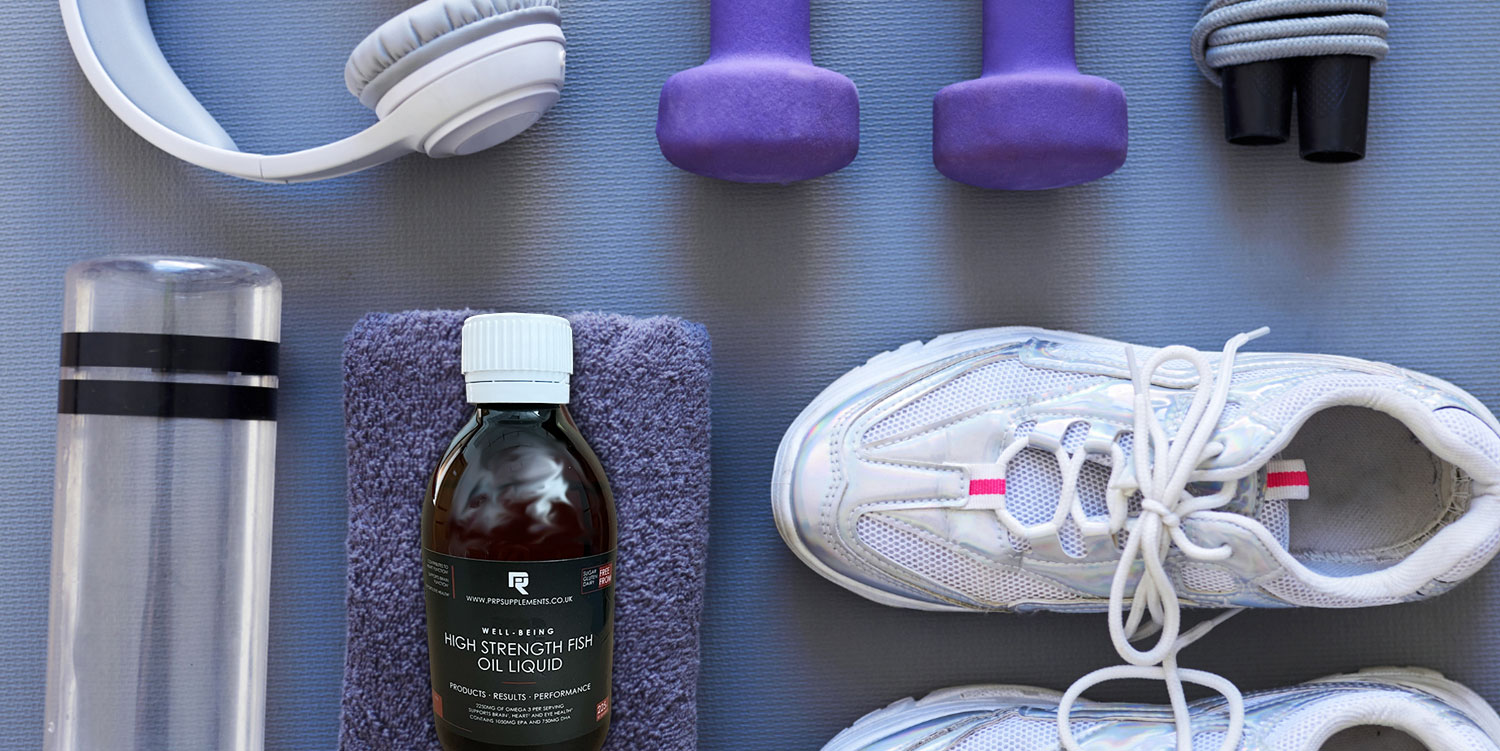 STRONGER THAN YOUR HIGH STREET FISH OIL
2300mg of Omega 3 Fatty Acids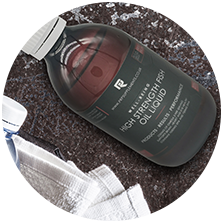 High Quality AND Quantity
PRP's High Strength Fish Oil Liquid contains more EPA and DHA than most other omega 3 products available. On top of that, many premium fish oil products are molecularly distilled to produce higher amounts of EPA and DHA, but almost all of these processes involve the use of alcohol and other chemicals. Our process uses enzymes which is a more 'natural' process and results in a triglyceride oil.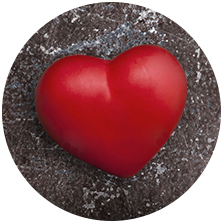 Heart And Brain Health
Omega 3 fatty acids are well-known and researched for their roles in supporting normal heart (2) and brain health (1).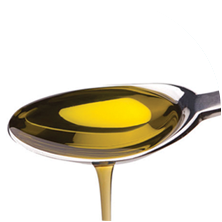 No Fishy Odour Or Taste
One of the drawbacks of fish oil supplements is the 'fishy' aftertaste or burps that can often accompany them. The purity of PRP High Strength Fish Oil Liquid, along with the added orange oil, ensures that you do not get any of that.
EPA And DHA In Our Fish Oil
EPA (Eicosapentaenoic acid) & DHA (docosahexaenoic acid) are long-chain essential fatty acids that can be derived in fatty, cold-water fish such as mackerel, anchovies and sardines. They are the dynamic duo of bio-available omega 3s and these polyunsaturated fats play a very important role in the function of our bodies, which when EPA and DHA are consumed together they have increased benefits.
DHA is one of the most prevalent fatty acids in the brain, it's a building block of tissue in the brain. This is also found in the retina of the eye and taking DHA can contribute to the normal function of the eye (3).
Other benefits of fish oil containing both EPA and DHA are that they may help to maintain healthy triglyceride levels (5), and provide support to your body for a healthy heart (2) and can help towards normal blood pressure (4).
European Food Standards Agency approved claims:
(1) DHA contributes to the maintenance of normal brain function
(2) EPA and DHA contribute to the normal function of the heart
(3) DHA contributes to the maintenance of normal vision
(4) DHA and EPA contribute to the maintenance of normal blood pressure
(5) DHA contributes to the maintenance of normal blood triglyceride levels
| Active Ingredients: Typically per 5ml (teaspoon) | Amount | NRV% |
| --- | --- | --- |
| DHA (Docosahexaenoic acid) | 825mg | † |
| EPA (Eicosapentanoic acid) | 1175mg | † |
| Total omega 3 Fatty Acids | 2300mg | † |
| Natural Mixed Tocopherols | 25mg | † |
*NRV - Nutrient Reference Value † NRV Not established
Ingredients
Fish oil (Sardine and anchovy)(Fish), Sweet orange oil (Citrus sinensis peel), Lemon oil (Citrus limonum), Natural mango flavour, Natural mixed tocopherols (Soy).
Allergen Information
For allergens, including cereals containing gluten, see ingredients in bold.
Tested for PCB's, Dioxins, Furans, PAH's and to ensure the absence of detectable levels of mercury and other heavy metals.
Take 1 -3 teaspoons daily or as directed by your healthcare professional.  
 
This food supplement needs to be stored in a cool, dry place away from direct sunlight. 
Supplements should not be used as a substitute for a balanced and healthy diet.
Do not exceed recommended dose. Keep out of reach of children.
Follow Us On Instagram
#TeamPRP
To Top