High Strength Fish Oil Liquid
Next

Ultimate Protein - Whey and Egg Protein
Previous

Iodine Forte - Iodine Supplement With Added Selenium
The thyroid gland is one of the most important mediators of metabolism in the body. Its function can be suppressed by illness and physical, emotional and environmental stress and so supporting your thyroid can be an effective way to help maintain metabolism, stopping preventable weight gain, and supporting your overall health and wellbeing.
Iodine Forte aids normal thyroid function with iodine (1) & selenium (2), with added Vitamin C to support the immune system (3). This makes it the ideal supplement for diets deficient in Iodine.
90 Capsules
Vegan
Vegetarian
Gluten Free
Dairy Free
GMO Free
Free Shipping On Orders Over £50
Iodine and Selenium for Thyroid Support
Iodine Forte is not just an iodine supplement it contains everything you need to aid the normal function of one of the master glands in your body - the thyroid gland (1,2). An under-active thyroid (hypothyroidism) can result in tiredness, weight gain, depression and muscle aches, so making sure you're getting all the right nutrients is vital for you to achieve optimal health. Having your thyroid functioning normally can help you maintain a healthy metabolism(4),
immune system
(3) and reduce any tiredness & fatigue(5).
Iodine Forte contains a comprehensive stack of active ingredients to support your health and wellbeing: Iodine, Selenium, L-Tyrosine, Vitamin C, Manganese, Guggulipid extract, Ashwagandha.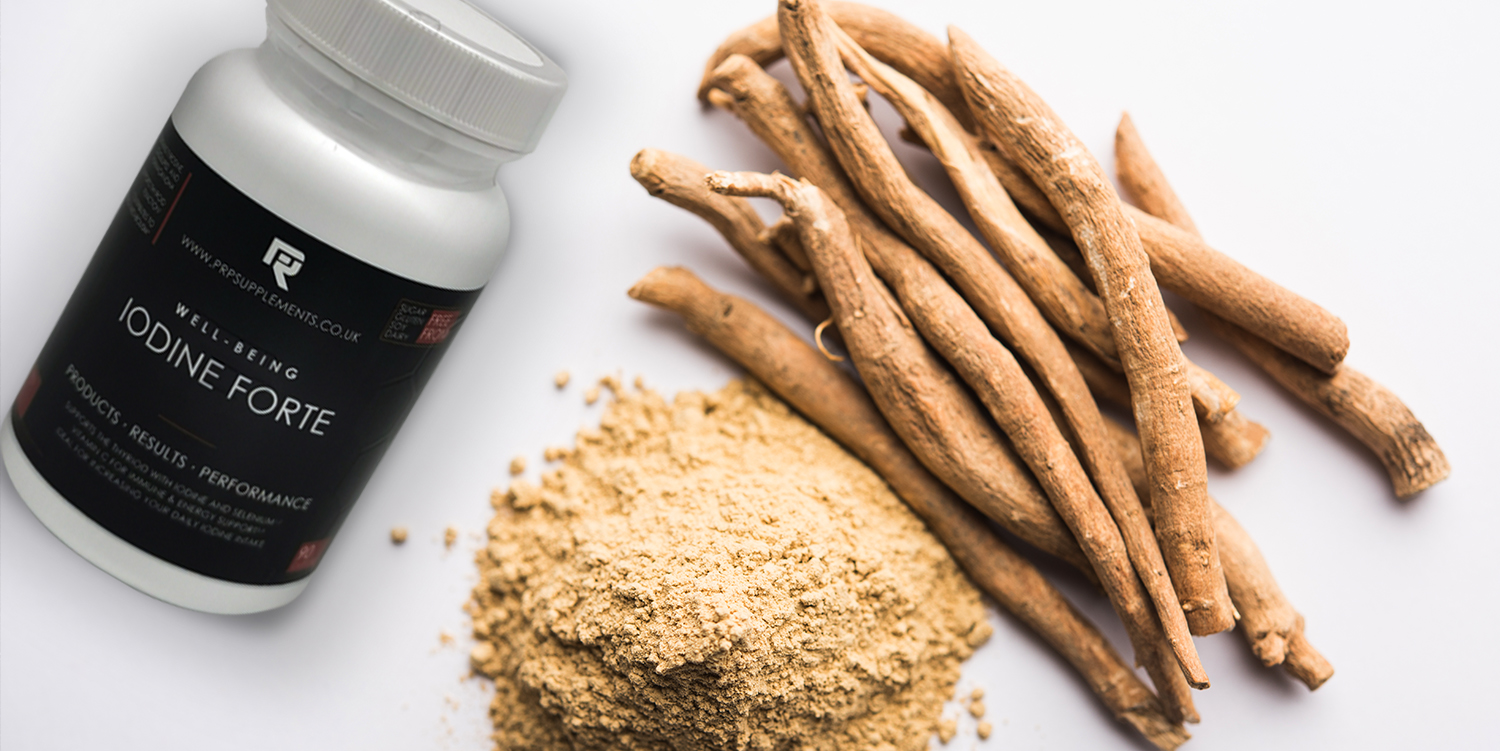 IODINE SUPPLEMENT WITH ADDED SELENIUM AND OTHER VITAMINS & MINERALS
Total Thyroid Gland Support & Protection
Iodine
The human body does not make iodine, so it's essential to have it as a part of your daily diet since iodine helps contribute to normal thyroid function and the production of thyroid hormones(1,2). These hormones support normal cognitive and neurological function(7,8) and even help maintain healthy skin (6). A great way to increase the daily intake of iodine is to take an iodine supplement.
Selenium
An essential mineral. Even though we only need a very small amount, it plays a key role in the body to make sure our immune system (3) and thyroid function are functioning. There is a strong correlation between thyroid dysfunction and low selenium levels in the body.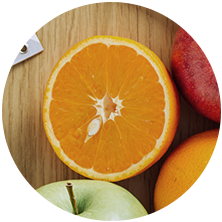 Vitamin C (Ascorbic Acid)
Necessary for the growth, development and repair of all body tissues. It's involved in many body functions, including the formation of collagen, absorption of iron, the immune system(3), the maintenance of cartilage(10), bones(11) and teeth(12)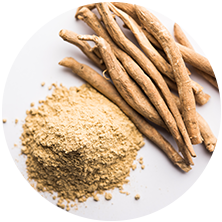 Tyrosine, Gugulipid, and Ashwaganda
Long used as supplements across the world all added in to make Iodine Forte one of the most bespoke products on the market.
Nourish Your Thyroid And Increase Your Energy
This product is great for both males and females of any ages or level activity. It's ideally for those that have diets deficient in essential thyroid nutrients such as iodine, selenium and/or tyrosine, and are wanting to maintain a healthy thyroid gland (1,2). Alternatively, for anyone looking to maintain their immune system (3) during heavy exercise training, times of high stress, or during the coughs and colds season.
This potent product comes in the form of easy & conventional capsules. For the most optimal results, we suggest that you take 3 of these capsules with breakfast so that it provides you aid throughout the day.
European Food Standards Agency approved claims:
(1) Iodine contributes to the normal production of thyroid hormones and normal thyroid function
(2) Selenium contributes to the normal production of thyroid hormones and normal thyroid function
(3) Vitamin C contributes to the normal function of the immune system
(4) Iodine contributes to normal energy-yielding metabolism
(5) Vitamin C contributes to the reduction of tiredness and fatigue
(6) Vitamin C contributes to normal collagen formation for the normal function of the skin
(7) Iodine contributes to normal cognitive function
(8) Iodine contributes to the normal functioning of the nervous system
(9) Manganese contributes to the normal formation of connective tissue
(10) Vitamin C contributes to normal collagen formation for the normal function of cartilage
(11) Vitamin C contributes to normal collagen formation for the normal function of bones
(12) Vitamin C contributes to normal collagen formation for the normal function of teeth
Active Ingredients Per Serving/Capsule
Amount
NRV%

Iodine

(as Kelp Extract)

150µg
100
L-Tyrosine
100mg
†
Selenium
100µg
181
Vitamin C
200mg
250
Manganese
1mg
50

Guggulipid Powdered extract

(Min 7.5% Guggulsterones)

150mg
†

Ashwagandha

(Min 7% Withanolides)

200mg
†
*NRV - Nutrient Reference Value   † NRV Not established
Ingredients
Ascorbic Acid (Vitamin C), Kelp Extract, Capsule Shell: (Hydroxypropylmethylcellulose), L-Tyrosine, Ashwagandha 5:1 Extract (Withania somnifera root), Gugulipid Extract (Commiphora mukul gum), L-Selenomethionine (Selenium), Anti caking agent: (Silica, Magnesium Stearate), Manganese Sulphate (Manganese).
Allergen Information: None Known
Take 3 capsules with breakfast or as directed by a healthcare professional.
This food supplement needs to be stored in a cool, dry place away from direct sunlight. 
Supplements should not be used as a substitute for a balanced and healthy diet.
Do not exceed recommended dose. Keep out of reach of children.
We found other products you might like!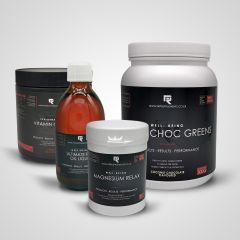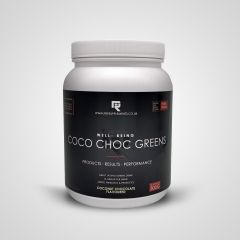 Follow Us On Instagram
#TeamPRP
To Top