Cordyceps Plus
Next

HIIT Fuel - Pre-workout formula
Previous
Containing a complex of digestive enzymes designed for those looking for an aid to digestion. With added turmeric extract, this also gives Super Digestive Enzymes natural anti-inflammatory properties.
90 Capsules
Gluten Free
Dairy Free
GMO Free
Free Shipping On Orders Over £50
Natural Enzymes For Digestion and Breaking Down Food
Super Digestive Enzymes are a complex of high-strength digestive enzymes (trypsin, chymotrypsin, rutin, pancreatin, papain and bromelain) with added turmeric extract. The combination of these ingredients help digestion and have anti-inflammatory effects. We've selected naturally occurring digestive enzymes capable of breaking down and digesting a wide range of nutrients.
Many of these digestive enzymes have also been shown in clinical trials to have anti-inflammatory effects. Given the natural anti-inflammatory and antioxidant effects of the added turmeric, Super Digestive Enzymes have been used by many elite athletes, weekend warriors and even those who do no physical activity to help ease joint pain and speed up recovery from injury.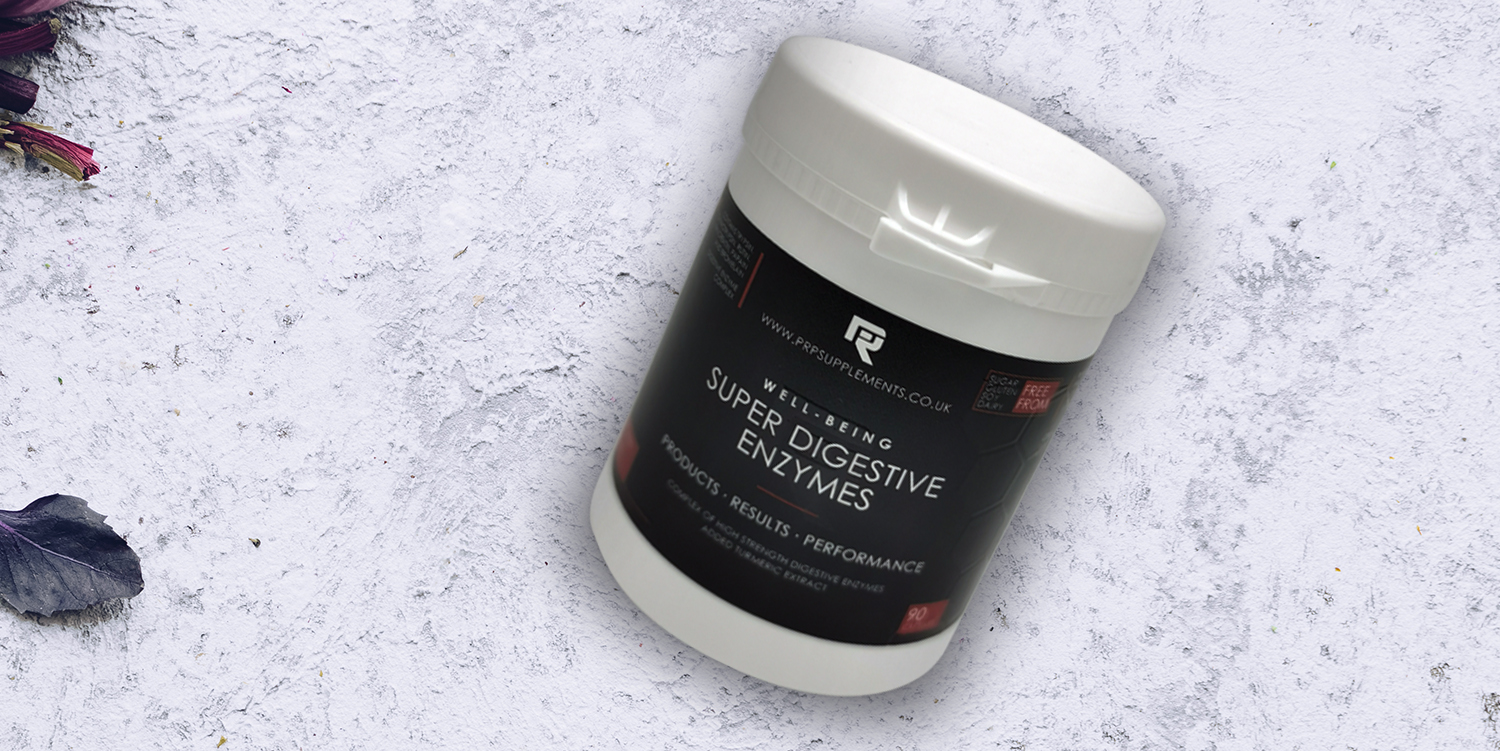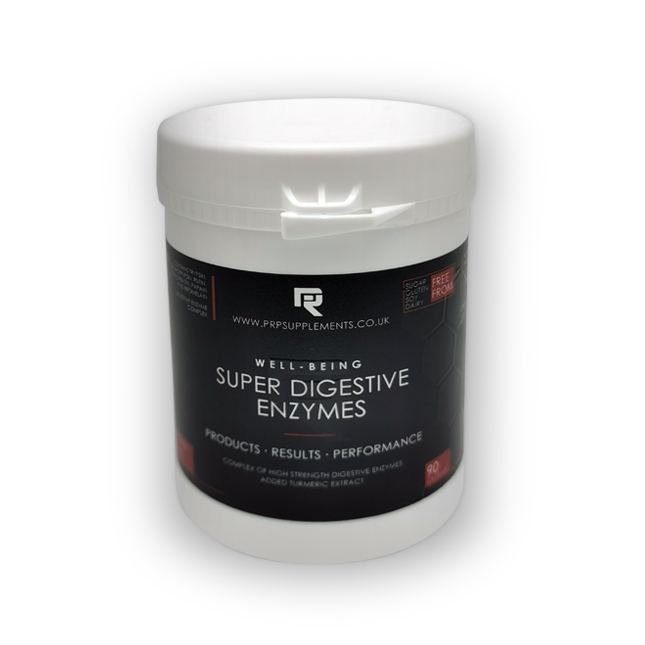 POWERFUL ENZYMES AND NATURAL ANTI-INFLAMMATORY
High Strength Digestive Enzyme Complex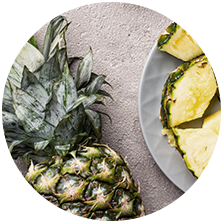 Bromelain
Bromelain, also called 'pineapple extract,' is a combination of several compounds, including a large amount of a special protein-digesting enzyme. When Bromelain is in the stomach, it will help the body break down and digest protein.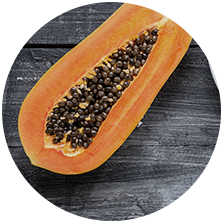 Papain
Papain is a proteolytic enzyme extracted from the raw fruit of the papaya plant. Proteolytic enzymes help break proteins down into smaller protein fragments.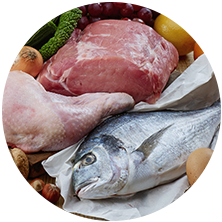 Trypsin
A naturally occurring digestive enzyme that digests protein in the small intestine of the body.
The Foundation Of A Healthy Body
A healthy body starts with a healthy digestive system. Super Digestive Enzymes are designed to help and support your digestive system in the breakdown of foods. This is not just important to help get the most nutrient benefit from your foods, but can also be used to help ease gastrointestinal discomfort, reducing bloating and helping in the digestion of large meals.
Active Ingredients Per Serving/Capsule

Amount

NRV%

Pancreatin

Providing:

Amylase
Lipase
Protease

300mg

 

7500USP
600 USP
7500 USP

Ɨ

Papain (450 FIP/g)

150mg

Ɨ
Bromelain (2000 GDU/g)
100mg
Ɨ
Trypsin (250 USP/mg)
15mg
Ɨ
Chymotrypsin (1000 USP/mg)
1mg
Ɨ
Rutin
100mg
Ɨ

Tumeric Root Extract
(Min 95% Curcuminoids) 

100mg

Ɨ
 *NRV - Nutrient Reference Value   † NRV Not established
Ingredients
Potato maltodextrin, Enzymes: (Pancreatin, Papain, Bromelain, Trypsin, Chymotrypsin, Rutin (Sophorae japonica flower), Turmeric Root Extract (Curcuma longa), Capsule Shell: (Hydroxypropylmethylcellulose), Anti caking agent: (Silicon dioxide, Magnesium stearate),
Allergen Information: For allergens, including cereals containing gluten, see ingredients in bold.
Take 2 capsules after each meal if it is simply to enhance the digestion of the foods you eat. Or, if it is to be used as an anti-inflammatory product, take 2 capsules between each meal, on an empty stomach.
 
This food supplement needs to be stored in a cool, dry place away from direct sunlight. 
Supplements should not be used as a substitute for a balanced and healthy diet.
Do not exceed recommended dose. Keep out of reach of children.
Follow Us On Instagram
#TeamPRP
To Top