Ultimate Fish Oil Liquid Plus
Next
Methyl Multivitamin & Mineral Formula - With Iron
Previous
Nitric Oxide Generator - Amino Acid and Vitamin B Formula
A blend of amino acids designed to increase Nitric Oxide production within the body and increase vasodilation of blood vessels - including L-Citrulline, L-Glutamine, L – Arginine and Taurine. With added B vitamins, help reduce the feeling of tiredness and fatigue (1)(2), increase muscle pump, and help regulate hormonal activity (3). Nitric Oxide Generator is the perfect pre-workout or recovery aid.
600 Grams - 33 Servings
Vegan
Vegetarian
Gluten Free
Dairy Free
GMO Free
Free Shipping On Orders Over £50
For Performance and Recovery
The ingredients in this product make this one of the most popular products in the PRP range and the results and feedback it gets speak for themselves. Nitric Oxide Generator is an amazing supplement not only to help reduce the feeling of tiredness and fatigue, (1,2) but to help aid recovery from intense exercise and help the regulation of hormonal activity during sleep (3). Taking this very unique recovery drink before bed can help you feel refreshed and recovered the next morning.
It is a potent blend of L–Arginine, L–Glutamine, L–Citrulline, L – Glycine, Vitamin C, Vitamin B6, Vitamin B12, Folic Acid & Niacin (Vitamin B3) - with natural Cherry or Lemon and Lime flavours.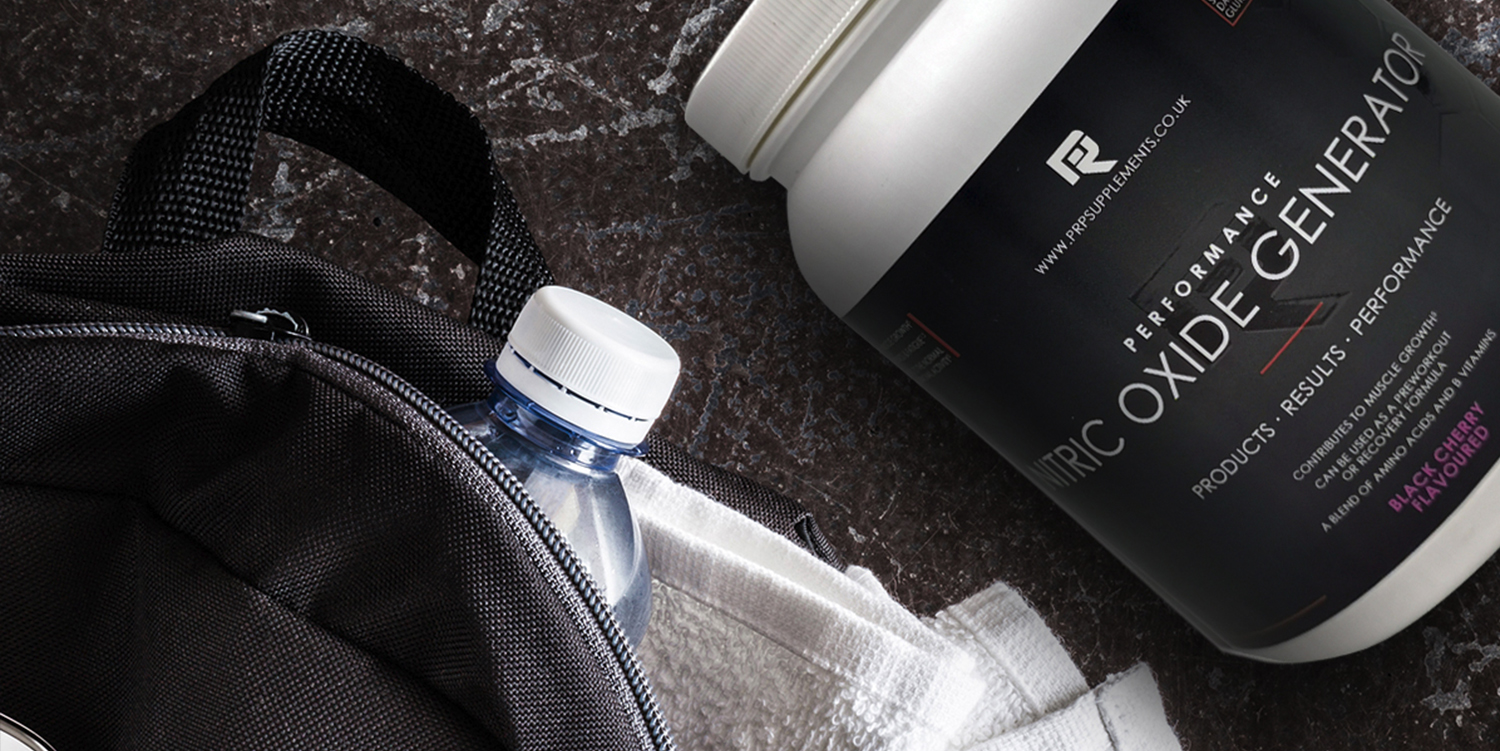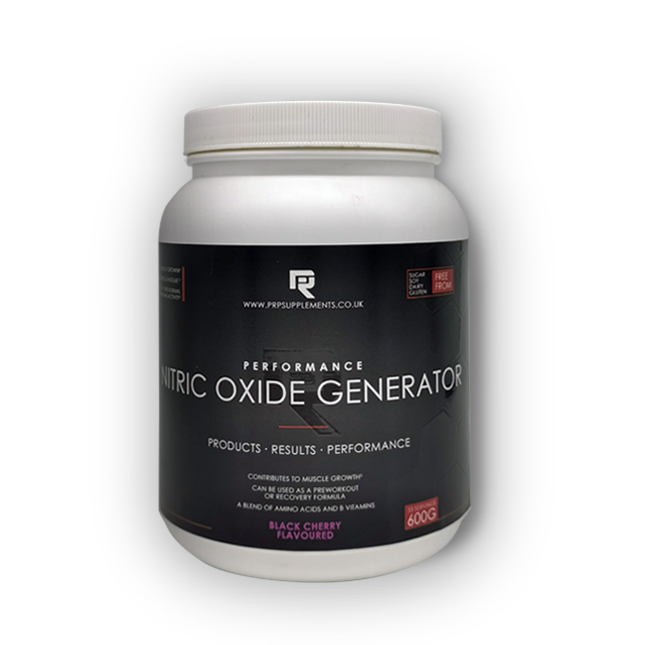 A BLEND OF B VITAMINS AND AMINO ACIDS
Made For Pump, Growth And Recovery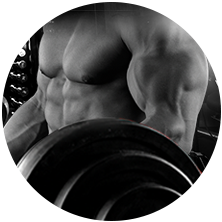 Increase Vasodilation
Citrulline is an amino acid that helps to increase levels of both arginine and ornithine. Citrulline is more effective at increasing blood arginine levels than arginine supplementation and is, therefore, a better way to increase nitric oxide production (and so vasodilation) within the body. This increase in vasodilation has been shown to increase sport and workout performance when taken prior to exercise via increases in oxygen delivery to the working muscles - leading to reduced sensations of fatigue. The other added benefit is an increased feeling of 'muscle pump'.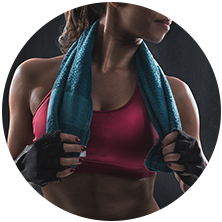 Helps Workouts Before, During, and After
This potent blend will take workouts to the next level. From giving you the within workout pump, increasing exercise performance (1,2), helping you focus (4) and helping to start the recovery process and muscle building process (5).
Sleep
Years and years of feedback has pointed towards improvements in sleep as one of the reasons many athletes supplement with Nitric Oxide Generator. Help wind down and regulate hormonal activity (3) to help you get a restful night's sleep to truly finish off the recovery process.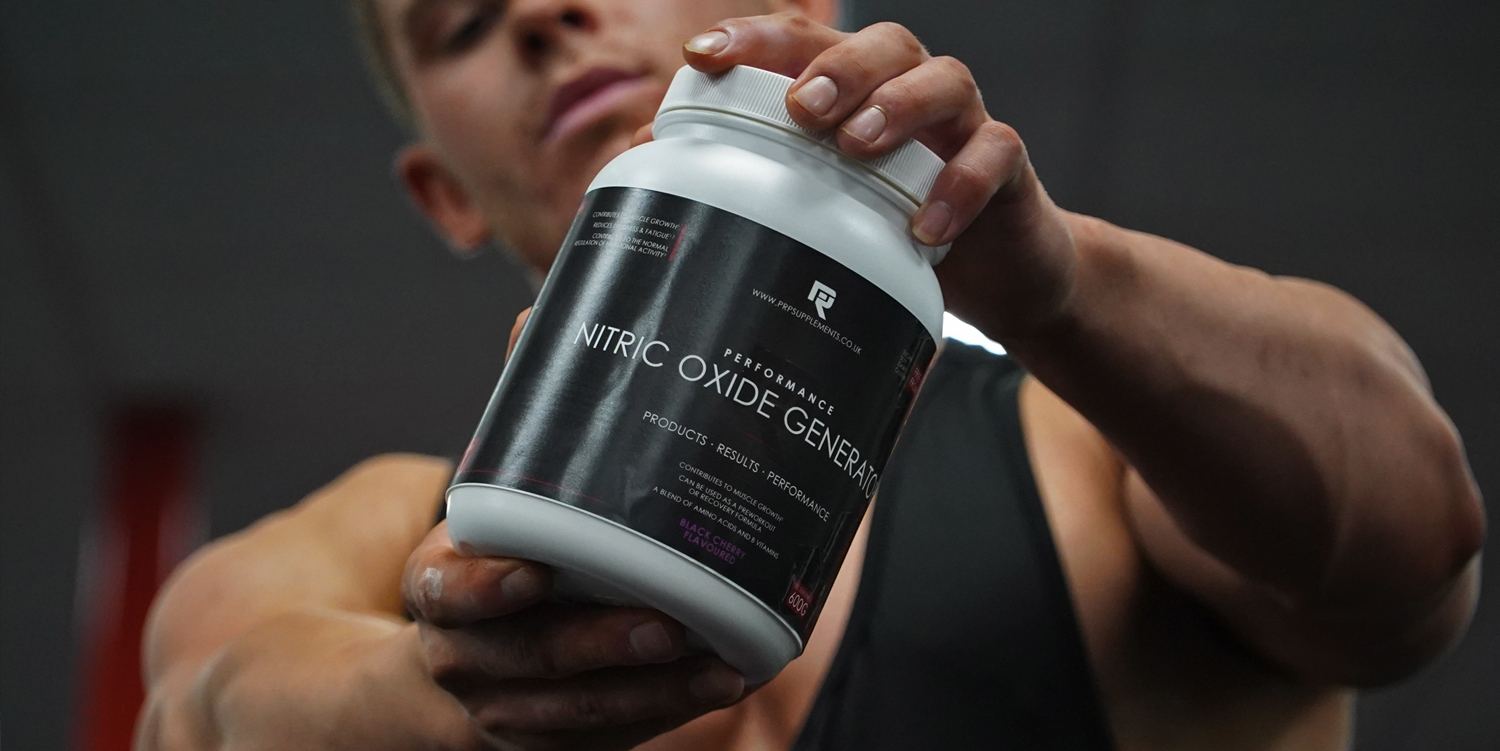 Made For Athletes
The benefits of Nitric Oxide Generator make it ideal for those involved in rigorous or high intensity training. From team sports athletes, endurance athletes, combat sport competitors, those taking part in resistance training, or anyone beginning a new training cycle.
European Food Standards Agency approved claims:
(1) Vitamin B12 contributes to the reduction of tiredness and fatigue
(2) Vitamin B6 to the reduction of tiredness and fatigue
(3) Vitamin B6 contributes to the regulation of hormonal activity
(4) Niacin contributes to normal psychological function
(5) Amino acids, as part of protein, contributes to muscle growth
Active Ingredients Per 18g Serving
Amount
NRV%
L-Arginine
4000mg
†
L-Glutamine
3000mg
†
L-Citrulline DL Malate (1:1)
1000mg
†

Potassium Ascorbate 

Providing Vitamin C

1200mg

760mg

†

950

L-Glycine
2000mg
†
Vitamin B6
10mg
714

Folic Acid

1mg
500
Vitamin B12
400mcg
16,000
Niacin
200mg
1,250
Taurine
3000mg
†
 *NRV - Nutrient Reference Value   † NRV Not established
Ingredients
L-Arginine, L-Glutamine, Taurine, L-Glycine, Potassium Ascorbate, Citrulline DL Malate, Natural Flavour (Either Cherry or Lemon and Lime), Nicotinamide (Niacin), Sweetener: (Stevia Extract), Pyridoxine Hydrochloride (Vitamin B6), Folic Acid, Methylcobalamin (Vitamin B12)
Allergen Information: None known.
Take 1 scoop, one hour before bedtime on an empty stomach or as directed by your healthcare professional.  
 
This food supplement needs to be stored in a cool, dry place away from direct sunlight. 
Supplements should not be used as a substitute for a balanced and healthy diet.
Do not exceed recommended dose. Keep out of reach of children.
Follow Us On Instagram
#TeamPRP
To Top