Alkalising Salts - Essential Electrolyte Powder
Next

Magnesium Relax - Bedtime Magnesium Supplement For Sleep
Combination of highly absorbable forms of magnesium, chromium picolinate & alpha lipoic acid - minerals and antioxidants to help aid relaxation (1), help reduce the feeling of tiredness and fatigue (2). 100% natural containing no relaxation drugs or pharmaceuticals.
Vegan
Vegetarian
Gluten Free
Dairy Free
GMO Free
Free Shipping On Orders Over £50
Magnesium Relax - Better Sleep, Better Recovery
Magnesium and sleep have been directly connected through the deficiency of magnesium in the body. We all know how important sleep is to our physical and mental health. Magnesium Relax is formulated to help increase relaxation (1) naturally, with highly absorbable forms of Magnesium. Helping you get a great night's sleep, waking up fresh ready to take on anything the next day. 
A combination of magnesium, chromium picolinate & alpha-lipoic acid which makes it a perfect sleep and recovery supplement. Our formula is made from a blend of 4 types of magnesium which have their own unique qualities. In this case, the selected forms are aimed towards relaxation and recovery for sleep. Magnesium Relax is one of our most popular products so the results must speak for themselves.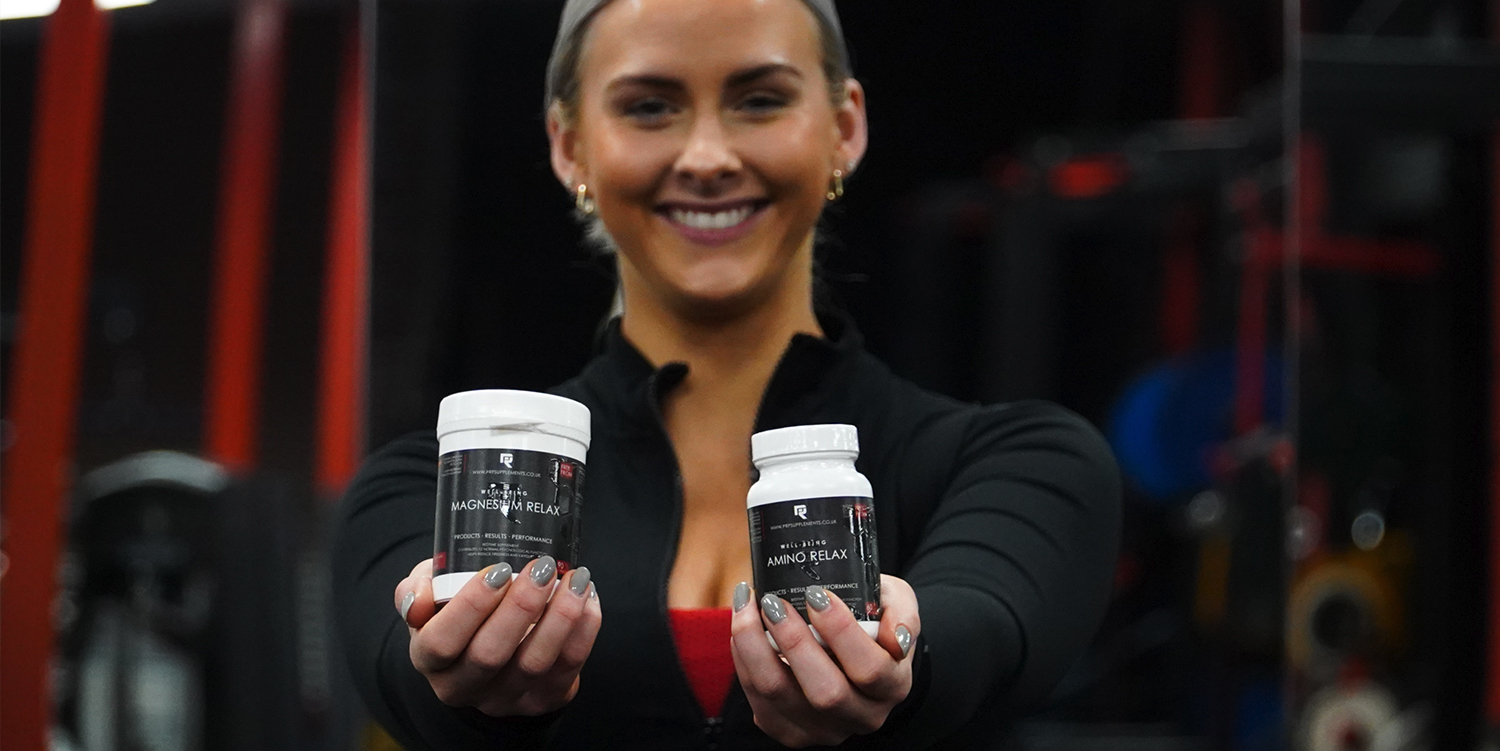 UNIQUE PRP FORMULATION
Absorbable Forms Of Magnesium For Sleep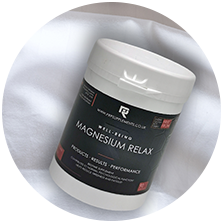 Improve Sleep With Magnesium
Magnesium contributes to normal functioning of the nervous system and muscle function (1) and contributes to normal psychological function (3). Helping you fell less tired and fatigued (2) to take on anything the next day. Our unique blend of 4 different sources of magnesium has been developed for optimal absorption and availability.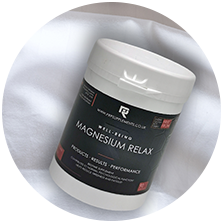 Boost Your Metabolism
Chromium is a trace mineral that the body requires in small amounts, performing important functions with our metabolism (4) and glucose levels (5) — vital for maintaining overall health and wellbeing. This essential mineral can't be produced by the human body, so must be obtained from our diets — that's where we come in.
Feel Less Tired and Fatigued
Alpha-lipoic acid (ALA) is also known as thioctic acid. It's a natural compound found organically in every cell in the body. ALA is a mitochondrial compound that is highly involved in energy metabolism. It is synthesized in the body and can be consumed through eating meat. It is also minimally present in some fruits and vegetables.
REST EASY - MAGNESIUM RELAX IS HERE
Magnesium Relax has been formulated to help those who struggle to relax at night and during the evening. Ideal for those looking to improve sleep quality.
This product is aimed for anyone, regardless of activity level, age or gender, that wants to aid their mentality, their immune system, nervous system and for their health to be at an optimal level to result in a better lifestyle. Head to our blog to learn more about Top Sleep Hacks To Improve Sleep Quality put together by Dr. Jamie Pugh.
European Food Standards Agency approved claims
1) Magnesium contributes to normal functioning of the nervous system and muscles
2) Magnesium contributes to a reduction of tiredness and fatigue
3) Magnesium contributes to normal psychological function
4) Chromium contributes to normal macronutrient metabolism
5) Chromium contributes to the maintenance of normal blood glucose levels.
| Active ingredients: | Per capsule | NRV%* |
| --- | --- | --- |
| Magnesium Taurate | 175mg | 3.6% |
| Magnesium Glyccinate | 175mg | 6% |
| Magnesium Ascorbate | 175mg | 2.8% |
| Magnesium Malate | 175mg | 5.2% |
| R-Lipoic Acid | 50mg | † |
| Chromium Picolinate | 50mcg | 125% |
*NRV - Nutrient Reference Value † NRV Not established
Ingredients
Magnesium taurate, Magnesium Glycinate, Magnesium ascorbate, Magnesium malate, Capsule shell: (Hydroxypropyl methyl cellulose), Alpha Lipoic acid, Anti caking agents: ( Magnesium stearate, Silica), Chromium Picolinate (Chromium).
Allergen Information: None known.
Take up to 3 capsules 1 hour before bedtime (sleep) or as recommended by a health care professional.
 
This food supplement needs to be stored in a cool, dry place away from direct sunlight. 
Supplements should not be used as a substitute for a balanced and healthy diet.
Do not exceed recommended dose. Keep out of reach of children.
We found other products you might like!
Follow Us On Instagram
#TeamPRP
To Top