PRP Interview: World Triathlon Champion - Nick Dunn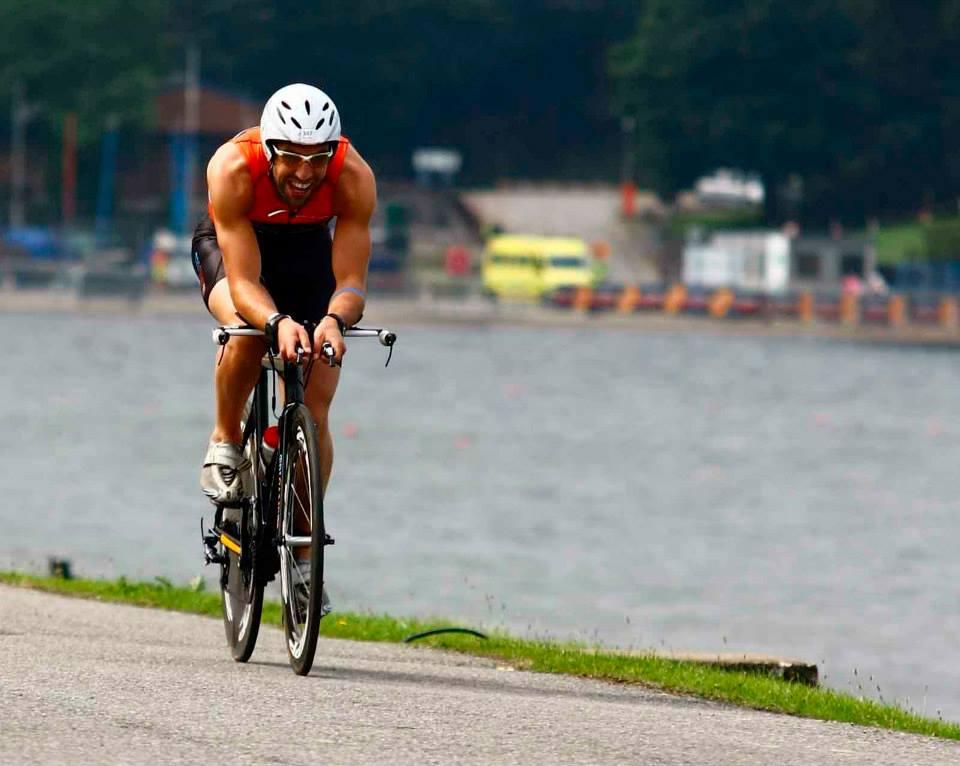 1. When competing how do you prepare mentally for an event?
I have a few habits that I follow like the same evening meal and race day breakfast – fish and salad, I talk myself through the race and things I will need to do as I finish one discipline and start the next – so visualisation is key here – if I see myself doing it correctly I know I will when it comes to the crunch. I also think about all the hard sessions I have done at max effort and know how hard these were and how much I put into them, so mentally I know I'm ready to race.
2. Who inspires you when you are competing?
No one really, sounds sad but I don't think about that while I'm racing – I like to clear my mind and get in the 'zone'!!
3. If you could give one piece of advice to a up and coming athlete what would it be?
Appreciate how fast you recover so train very, very hard on your hard sessions.
4. Based on your current knowledge, would you change anything about your training regime?
Yes I would not be so obsessive and try and not use the laptop/iPad as much – its time wasted!
5. Leading up to a event, how many hours a day do you train?
24 hours – every hour matters – if its not physical training I will be thinking about it, eating correctly, having a massage, stretching etc… actual hours decreasing for me coming into an event as its more speed work and tapering so I'm fresh come race day.
6. What is your nutrition plan when training for a Race/Competition?
I eat after every session to aid recovery – with 2 or 3 sessions in a day you have to or run out of energy! I limit carbs to after hard sessions and on rest days don't eat as much. I don't cheat at all – the good thing about coming into a race is that when its over you can have a good 'blow out' so I am super good then do a bit of a binge for a week or so afterwards and no training. I make sure I use a few key supplements when close to the race such as Magnesium Relax before bed so I sleep extra well and Anabolic Drive to make sure I am completely recovered after tough sessions.
7. How does your nutrition plan differ during your 'off season'?
I am a bit more relaxed about it as I am not doing a lot of volume. I still avoid wheat as much as I can but with my off season being over the winter months I do have a few extra desserts especially over Christmas! Lots of stews and slow cooker food is great in the winter and I can go out and do a long ride while its cooking for 4 hours – perfect to come home to when your cold and need food!
8. When training what PRP Supplements do you take?
I mentioned a few above, but the main ones while training are Amino Work Capacity – amazing for me especially first thing in the morning when I don't want to eat anything before swimming. I use Alkaline Salts as well throughout the day to keep the alkaline balance and electrolytes in the system and love PRP's new Competition Nutrition for during sessions. I don't use it every session but if I am looking to do some harder or longer stuff and want to fuel correctly it's a must for me. Recovery is easy – Anabolic Drive – I have been using it for the last  3-ish years and it's the best recovery product I have ever had and I have tried a fair few.
9. What are the benefits you've had from taking PRP Supplements?
Where can I start – better sleep, better recovery, better performance when racing.
10.Would you recommend PRP Supplements to other athletes?
I think the answers above can answer that question, but yes I would and I already do. The number one for me would be the Amino Work Capacity so get some if you have not tried it before and take it pre-workout – you will notice the difference.
---
If you are taking any prescribed medication or have any medical conditions ALWAYS consult your doctor or pharmacist BEFORE taking vitamins or supplements. Food supplements must not be used as a substitute for a varied and balanced diet and a healthy lifestyle. If pregnant or lactating, ALWAYS consult your doctor before use. Or if you have any queries about any supplement ALWAYS consult a QUALIFIED medical professional.
Please click here to read our legal disclaimer on all products and advice.