ABOUT PRP
PHIL RICHARDS
World renown expert in strngth training, nutrition, fat loss & blood chemistry analysis
PHIL'S EARLY DAYS
Phil's passion for health, nutrition and training came from a very early age. He was a competitive cyclist from the ages of 11 – 16 years of age regularly doing time trials with his local cycling team. Then Phil joined the Army at 16 where he swapped his bike for running shoes and competed regularly for his infantry regiment in cross country and ultra-distance events. Phil served in Germany & Northern Ireland.
On leaving the army Phil regularly ran in road races and competed at a very high level and clocking elite times for 10km and 10 miles. He also owned a gym soon after he left the army and then started studying nutrition seriously, and it was at this stage of his career he decided to sell his gym to concentrate on studying nutrition full time and a new chapter opened up in his career.
Phil gained multiple qualifications in nutrition and opened a nutrition and supplement centre where he was soon advising a multitude of people from all walks of life as well as a plethora of professional athletes and rugby players. The rugby players were having great success with Phil's training, dietary and supplement plans that he was then recruited by Swansea RFC in 1997 and became one of the first professional strength & conditioning coaches in world rugby.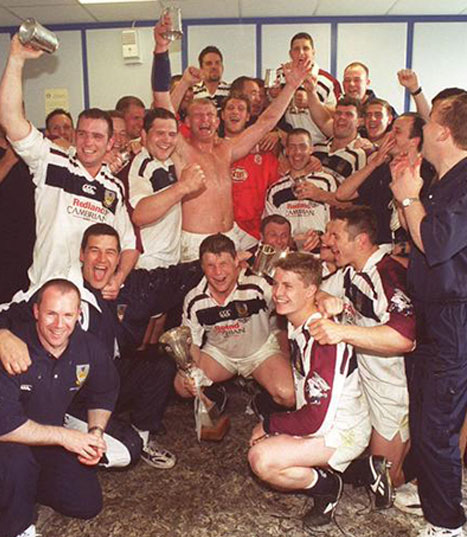 CAREER
Phil had incredible success with Swansea RFC which at the time was a giant of a club in Welsh rugby and won 3 league titles and one cup final in his 5 seasons at the club. He then went on to join Worcester Warriors (2003-2006) and in his first season with the club, they won 26 games from 26 (which had never been done before or since) and got promoted.
After 3 seasons with Worcester Warriors Phil moved on and consulted for London Harlequins, Leicester Tigers, Wigan Warriors, Bolton Wanderers (when they were in the premiership), County Cricket and a multitude of professional athletes like Amir Khan (boxing), Enzo Maccarinelli (Boxer), Stuart Stokes (Olympic athlete steeplechase), Nick Dunn (world triathlete champion), Glen Ross (World masters strongest man), Dan Hardy (UFC), Eddie Hall (World's strongest man), Nina Ross (Miss Fitness).
Phil has probably interned with more experts in the field of strength, conditioning and nutrition than any other coach in the world. Phil was the first European strength & conditioning coach to work with the late Charles Poliquin, the late Charlie Francis, Louis Simmons (Westside Barbell), Ian Danney (Bio-mechanic), Jim Schmtz (Olympic Weightlifting Coach), Ray Williams (Olympic Weightlifting Coach), Neil Taylor (Olympic Weightlifting Coach), Dr. Eric Serrano (Hormonal Expert), Dr Robert Young (Microbiologist) and Dr Eddie Betterman (Blood Expert) etc. Phil also did multiple internships with Paul Chek from the Chek Institute.
Qualifications
Phil holds a BSc in sports nutrition, Diplomas in clinical nutrition, medical nutrition, sports nutrition, hormones, blood chemistry analysis, gut microbiome, detoxification, mitochondrial function, blood sugar regulation and immunology.
Phil was also Europe's first Bio-Signature coach with the late Charles Poliquin which is a course specialising in body fat reduction. Phil is also an advanced cellular nutritional microscopist and CHEK practitioner. Phil also has multiple qualifications in strength and conditioning and is also Europe's first Westside Barbell Certified Strength Coach, which is one of the most advanced strength training qualifications in the world.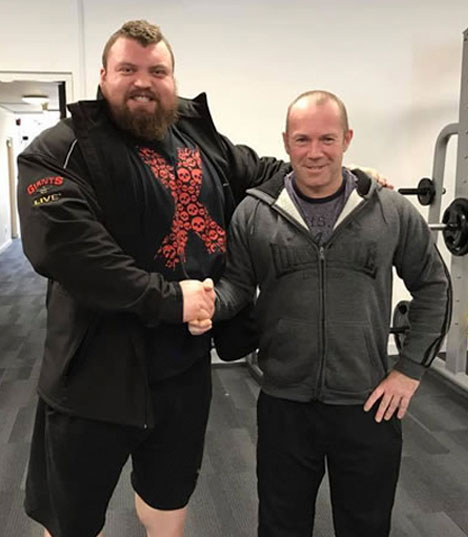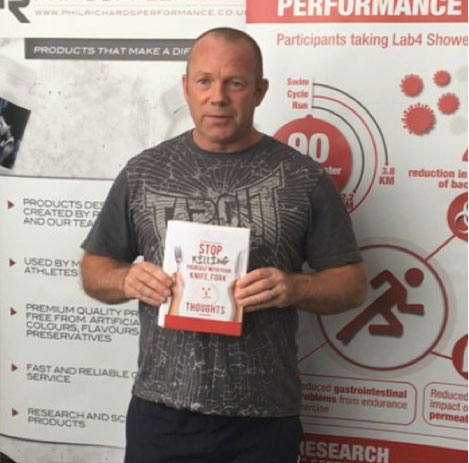 BOOKS
Phil has written 3 books including his best-selling book the Science Of Fat loss considered by many trainers the bible of fat loss. The other 2 books Phil wrote are on the ketogenic diet and his ultimate strength and conditioning book.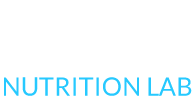 PHIL RICHARDS NUTRITION LAB
More recently, Phil has been working on combining his years of experience and research into a comprehensive online course. This has been developed alongside some new blood testing panels through his clinic. You can find out more about these on www.philrichardsnutritionlab.co.uk
THE SCIENCE OF BUILDING HEALTH, BUILDING MUSCLE AND LOSING FAT ONLINE CERTIFICATION COURSE
Build Health – Build Muscle – Lose Fat Online Certification Course With Phil Richards – 365 Day Enrolment

Our website contains links to websites owned and operated by third parties. If you use these links you leave our website. These links are provided for your information and convenience only and are not an endorsement by Aliment Ltd of the content of such linked websites or third-party services. Aliment Ltd has no control of the content of any linked website and is not responsible for these websites or their content. Aliment Ltd, therefore, makes no warranties or representations, express or implied about such linked websites, the third parties they are owned and operated by, the information contained on them or the suitability of quality of their products or services.
If you decide to access any third-party websites and make use of the information contained on them and/or enter into any contract for the supply of goods or services from such third party and/or make any donations to such third party, you do so entirely at your own risk. Aliment Ltd accepts no liability for damage or loss, however caused in the connection with the use of or reliance on any information, material, products or services contained on or accessed through any such linked website.
To Top