Turmeric & Bioperine™ Capsules - 10,000mg
Next
Omega 3 Plus Finest Fish Oil Capsules
Previous EveryDay-D - 400IU (10mcg) Vitamin D Chewable Tablets
Natural blackcurrant flavour Vitamin D chewable containing 400iu (10mcg) per chewable tablet. An easy way to get your Daily D needs that contributes to immune health (4), healthy bones (1), teeth (3), muscles (2), and more.
Vegetarian
Gluten Free
Dairy Free
GMO Free
Free Shipping On Orders Over £50
The Sunshine Vitamin
Most of us are aware of vitamin D being essential for maintenance of teeth and bone health, and it does this by supporting the incorporation of calcium, and reducing the loss of calcium from the teeth and bone structure. For these benefits the RDA level of 5µg per day is normally adequate. Recently however, there have been enormous levels of publicity surrounding major scientific studies performed over the last 30 years which strongly indicate that higher levels of vitamin D are potentially very beneficial in a wide range of other health issues. In particular, vitamin D appears to assist our cells in regulating their function so that they remain normal.
While our bodies can produce vitamin D, we need adequate amounts of sunshine (it is synthesised after exposure to UVB light from the sun). This is difficult for those living in the northern hemisphere, especially during the winter.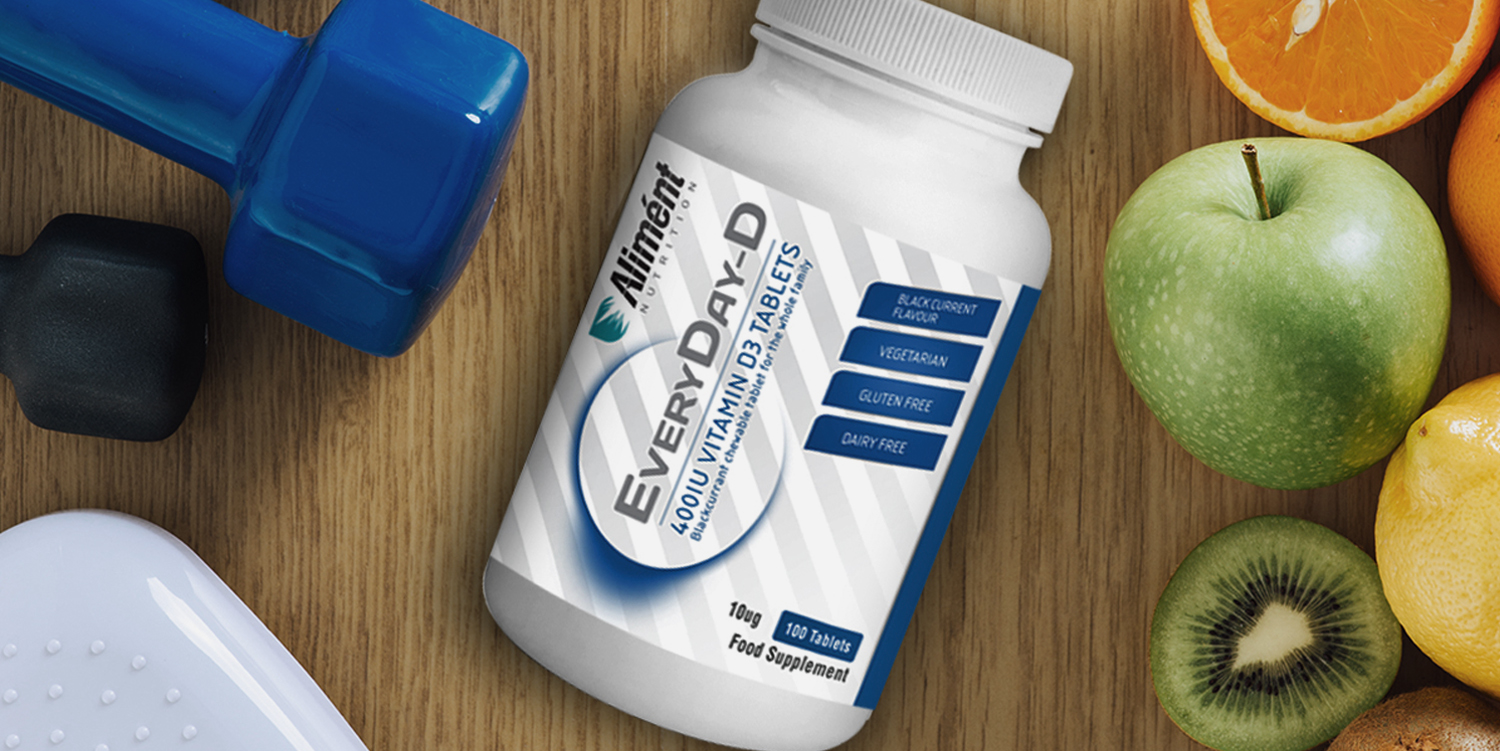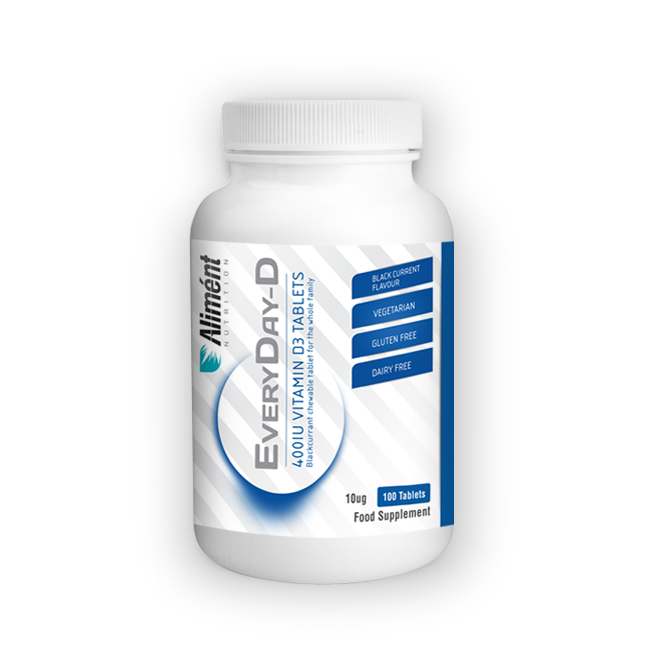 VITAMIN D FOR THE WHOLE FAMILY
400IU Per Chewable Tablet
Three Times As Effective
Each chewable tablet contains 400IU of vitamin D3 in a delicious blackcurrant tablet. There are two types of vitamin D available on the market, D2 and D3. Aliment Nutrition has developed its vitamin D products to contain D3 as it has been shown to be up to three times as effective as D2.
Government Recommended
The UK government now recommends that EVERYBODY (aged 0-100+) in the UK takes a vitamin D supplement daily during the autumn and winter months.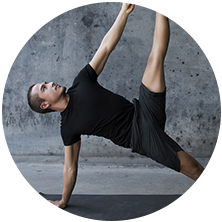 Whole Body Benefits
It is now thought that every cell within the body contains a receptor for vitamin D. It is no surprise then that Vitamin D contributes to healthy bones (1), muscle tissue (2) and teeth (3), immune health (4) and so much more.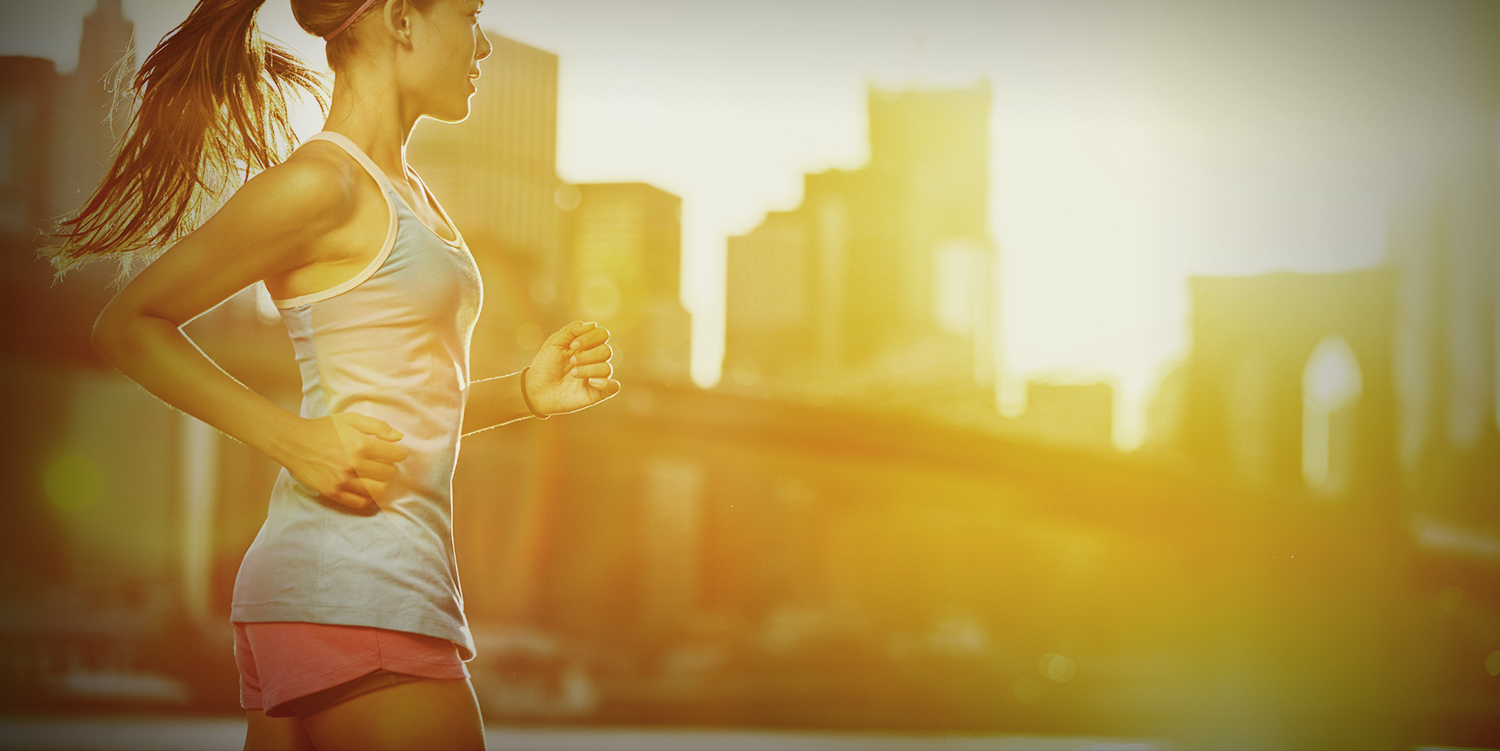 Quality as Standard
PRP Supplements' EveryDay-D Chewables, like our other tablets and softgels, are manufactured in the UK with leading partners to match our expectations and standards. Our close relationship with manufacturers and suppliers means that our products are consistently produced to the highest possible standards, and are free from artificial colours and preservatives, salts and sugars.
European Food Standards Agency approved claims:
1) Vitamin D contributes to the maintenance of normal bones
2) Vitamin D contributes to the maintenance of normal muscle function
3) Vitamin D contributes to the maintenance of normal teeth
4) Vitamin D contributes to the normal function of the immune system
| Ingredients: | Per Tablet | NRV% |
| --- | --- | --- |
| Vitamin D | 10ug(400IU) | 200% |
Ingredients
Sweetener: (Xylitol), Anti-caking and Flow agents: (Vegetable Magnesium stearate, Silicon dioxide), Flavour: (Natural Blackcurrant Flavour), Sodium carboxymethyl cellulose, Corn maltodextrin, Modified corn starch, Sunflower oil, Antioxidants: (Sodium ascorbate, DL-Alpha Tocopherol, Ascorbyl palmitate), Vitamin D3 (Cholecalciferol).
Allergen Information: None known.
Take one chewable tablet per day with or after a meal. Or as directed by your healthcare professional. 
This food supplement needs to be stored in a cool, dry place away from direct sunlight. 
Supplements should not be used as a substitute for a balanced and healthy diet.
Do not exceed recommended dose. Keep out of reach of children.
Follow Us On Instagram
#TeamPRP
To Top