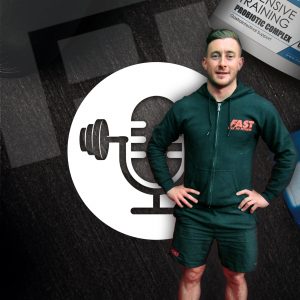 Benjamin Owen is the Owner of Fast Way To Fitness. His passion is to help people transform their life by transforming their body.
Ben has been training people for 15 years and has spoken all over the country about using body transformation as a tool for driving change in life and business.
Fast Way To Fitness is one of the largest bespoke body transformation gyms in the country. Their mission is to bridge high-level coaching, training and performance to more people. They offer 6 week and 6 – 12 Month programmes.
They have recently launched their corporate business coaching package and have had incredible results from helping teams transform via a vehicle of health.
In this episode, we discuss;
– The landscape of the health and fitness industry in a post-COVID 19 world
– The dawning of a new 'health economy'
– Health as a vehicle for success
– Void created value – how we crave what we don't have
– The five things he concentrates on for client engagement
– Contains 400IU of Vitamin D3 in each spray
– Absorbed into the bloodstream via the inside of the mouth in less than 4 minutes* Sweet orange flavour
– Vitamin D is required for healthy bones (1), teeth (3) and muscles (2)
– Suitable for vegetarians
If you are taking any prescribed medication or have any medical conditions ALWAYS consult your doctor or pharmacist BEFORE taking vitamins or supplements. Food supplements must not be used as a substitute for a varied and balanced diet and a healthy lifestyle. If pregnant or lactating, ALWAYS consult your doctor before use. Or if you have any queries about any supplement ALWAYS consult a QUALIFIED medical professional.
Please click here to read our legal disclaimer on all products and advice.