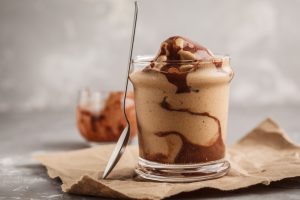 About Shelley Roe
Shelley Roe is the founder & business owner of Liverpool based Company NO EXCUSES NUTRITION. Shelley's business was founded back in 2012 through her passion for healthy food, fitness & nutrition with an aim to spread 'Wellness from nutrition' message.
She began the business with the aim of helping families to obtain healthy, naturally delicious meals & treats through her own unique recipes & knowledge.
I am able to provide no refined sugar –based sweet treats that can be posted across the uk and also a variety of healthy recipes & meal plans, whether carnivore, vegetarian or Vegan, that can be gluten free or allergy specific based & are loaded with good nutrition!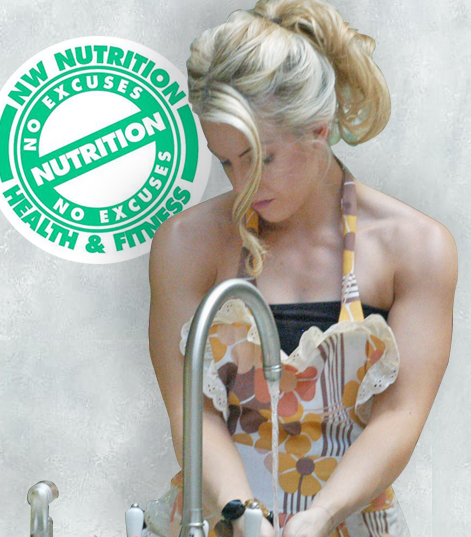 Peanut Butter & Chocolate Chip Ice Cream (V)
Shelley Roe's Peanut Butter & Chocolate Chip Ice Cream infuses banana, peanut butter, cacao and sea salt, giving you a taste that you'll be sure to remember. This ice cream is suitable for vegetarians and vegans, and can be customised to your preference.


Ingredients
2 Sliced and Frozen Bananas
2 TBSP Natural Peanut Butter
3 TBSP Raw Cocoa Nibs/ Vegan Chocolate (Broken up)
Pinch of Sea Salt
Drizzle of Maple Syrup (Optional)
Cooking Instructions
Place frozen banana slices in a food processor and blend until it resembles a crumb like consistency.
Add peanut butter, cacao nibs, sea salt and *syrup.
Continue in the food processor until you get a soft-serve ice cream consistency.
Tip: You can add many other things to this frozen banana ice cream. Try nuts, almond butter, or another nut butter, cinnamon, frozen blueberries, chopped dates, candied giner… the options are endless.
– Great Source of Protein
– Combination of healthy fats and quality protein
– Post-Workout or As Snack To Help Cravings
– No Added Sugar (Less Than 0.6g)
– Great Double Choc Fudge Brownie Flavour
– Sweetened With Stevia