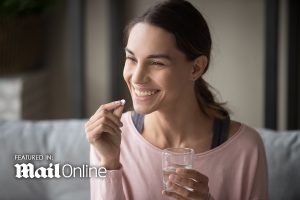 A new study published this week has shown that ProVen ShapeLine, a new product in the ProVen Probiotics Range, could help us lose weight as we age. In the largest clinical study of its kind, participants saw a reduction of weight, waist circumference and BMI (body mass index) after taking just one capsule a day.
ProVen Shapeline has been featured in the Daily Mail and is sparking a lot of interest. Here's why...
We have written numerous time about the LAB4 probiotics (take a look here for our introduction to them) and it is this probiotic product that has recently been shown to be beneficial to weight loss in the ageing population, in a new product, ProVen ShapeLine. For this study, 220 healthy adults (BMI 25-35, waist circumference > 89cm for women or >100cm for men) were required to take one capsule per day for 6 months and maintain normal diet and lifestyle. Half of them took ShapeLine, half of them took a placebo.
The results
After 6 months, those in the ShapeLine group lost an average of 3.3lbs while there was no change in weight in the placebo group. The results in participants was even more positive with over 4lbs of weight loss on average. While these results are fairly modest, it is important to remember that this was while the participants were informed to make no changes to their diet or exercise levels. Those in the probiotic ShapeLine group also lost inches around their waist circumference and saw improvements in cholesterol levels.
In addition to the positive results for weight loss, there were also positive findings in other areas. The researchers found a 40% reduction in incidence of coughs and colds and a 30% reduction in headaches and muscle pain in the probiotic group. And, unlike many other weight loss products, there were no reported negative side effects of probiotic supplementation.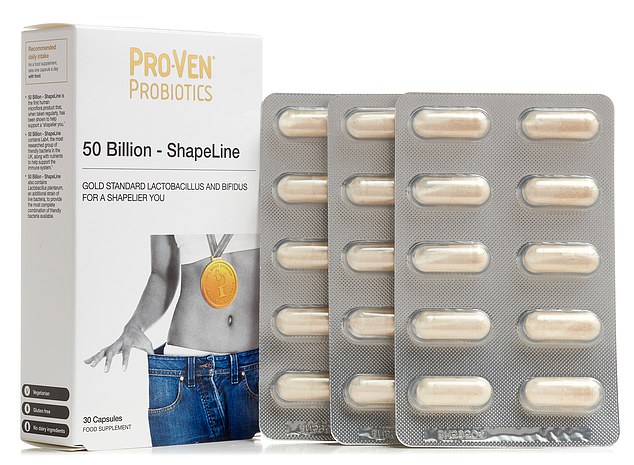 The Final Proof
To support their initial findings, the research team selected those from the initial study who had seen the best results, and further randomised them to either continue taking a probiotic, or move onto a placebo. Amazingly, they found the same results! After another 3 months, the probiotic group continued to lose weight, while the placebo group did not lose any further weight.
While the results are positive, it does not mean they are a cover up for a poor diet. Dr Plummer is clear on the limits of his supplement. 'Taking Lab4 is not a licence to eat chocolate and other high-calorie foods,' he says. 'If you are expecting to lose a stone in two months, this is not going to happen.'
However, for those that may be looking to help lose an extra few lbs, this study is solid evidence that ProVen ShapLine Probiotics can help play a role in losing weight and improving other areas of health.
---
If you are taking any prescribed medication or have any medical conditions ALWAYS consult your doctor or pharmacist BEFORE taking vitamins or supplements. Food supplements must not be used as a substitute for a varied and balanced diet and a healthy lifestyle. If pregnant or lactating, ALWAYS consult your doctor before use. Or if you have any queries about any supplement ALWAYS consult a QUALIFIED medical professional.
Please click here to read our legal disclaimer on all products and advice.