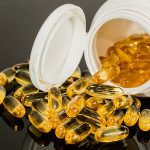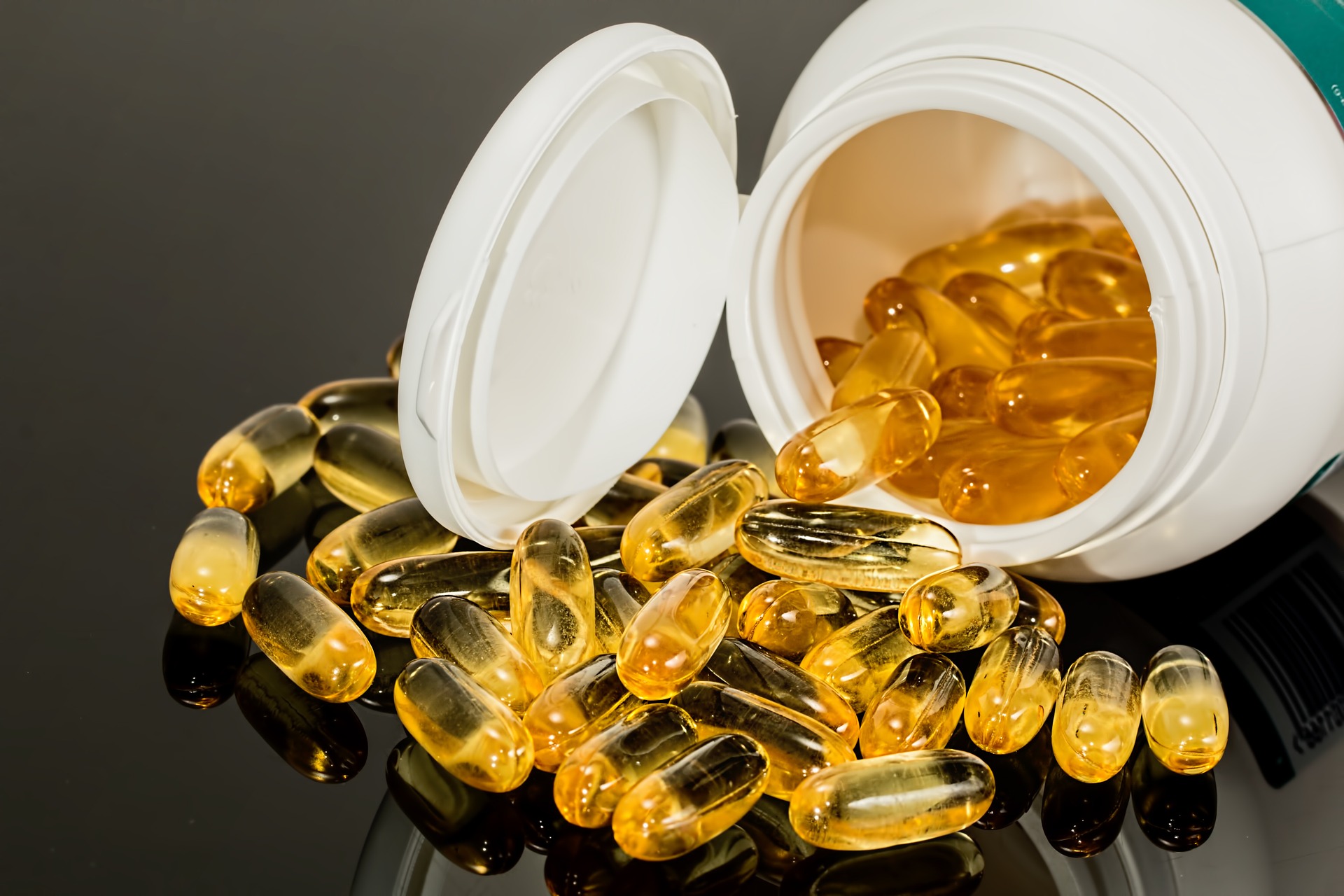 Omega 3 for muscle mass
We all know a little bit about omega 3 fatty acids, and some of the suggested benefits with supplementing these (take a look at our Fish oils FAQ for some more detail). However, did you know that there is some research to suggest they may be beneficial to those looking to increase or maintain muscle mass? In this blog we take a look at some of the most recent evidence for and against.
Observational studies
In an observational study with 1519 men and 1414 women, it was found that people who eat more fatty fish were likely to have a better measure of muscle strength (handgrip strength – HGS) both in men and women. What strengthened the case for the role of omega 3 was that the consumption of white fish and shellfish did not correlate with HGS (1). However, these studies are always limited by confounding factors. For example, people that eat more fatty fish may also be from a better socio-economic background, be more likely to exercise etc. When some of these factors are accounted for in the analysis. Other studies have failed to find a link between measures of omega 3 and measures of muscle strength (2). Due to the limitations of observational studies, intervention studies are often needed to directly test the effects of an intervention.
-High strength Omega 3 fish oil with added vitamins for maximum benefit
-Specifically formulated to maximise your fat-soluble intake
-300ml – 60 servings
Interventions
Omega 3 fatty acids are reported to be one of the most popular supplements by bodybuilders (3), although this is most likely due to the other reported benefits of fish oils, such as their anti-inflammatory effects. Interventions with young adults have been mixed with studies showing both no effects of fish oils and positive effects in turns of muscle protein synthesis (building more muscle). A recent review though scrutinised the study designs and concluded that fish oils are most likely only beneficial when protein is not consumed in adequate amounts (4).
-High levels of EPA (540mg) and DHA (360mg)
-Purely Fish Oil
– 90 capsules
The picture is mixed when studies have looked at older adults as well. Some studies have shown benefits of fish oils to increase muscle mass, strength, and function, while others have found them to be no less effective than placebos. However, it is difficult to interpret different results as studies often use different doses and supplement for different lengths of time. Furthermore, there a number of mechanisms that have been found and described by which fish oils could be of benefit to muscle growth and repair (5). However, to date, there have been few adverse side effects reported by studies, and there is a growing body of evidence showing fish oils to be beneficial to cardiovascular health, psychological health and many other aspects of overall well-being. Until more studies are carried out, it is hard to provide definitive answers as to whether fish oils are beneficial to muscle growth and regeneration. However, because of the lack of evidence against and the low risk of supplementation, omega 3s should certainly not be avoided.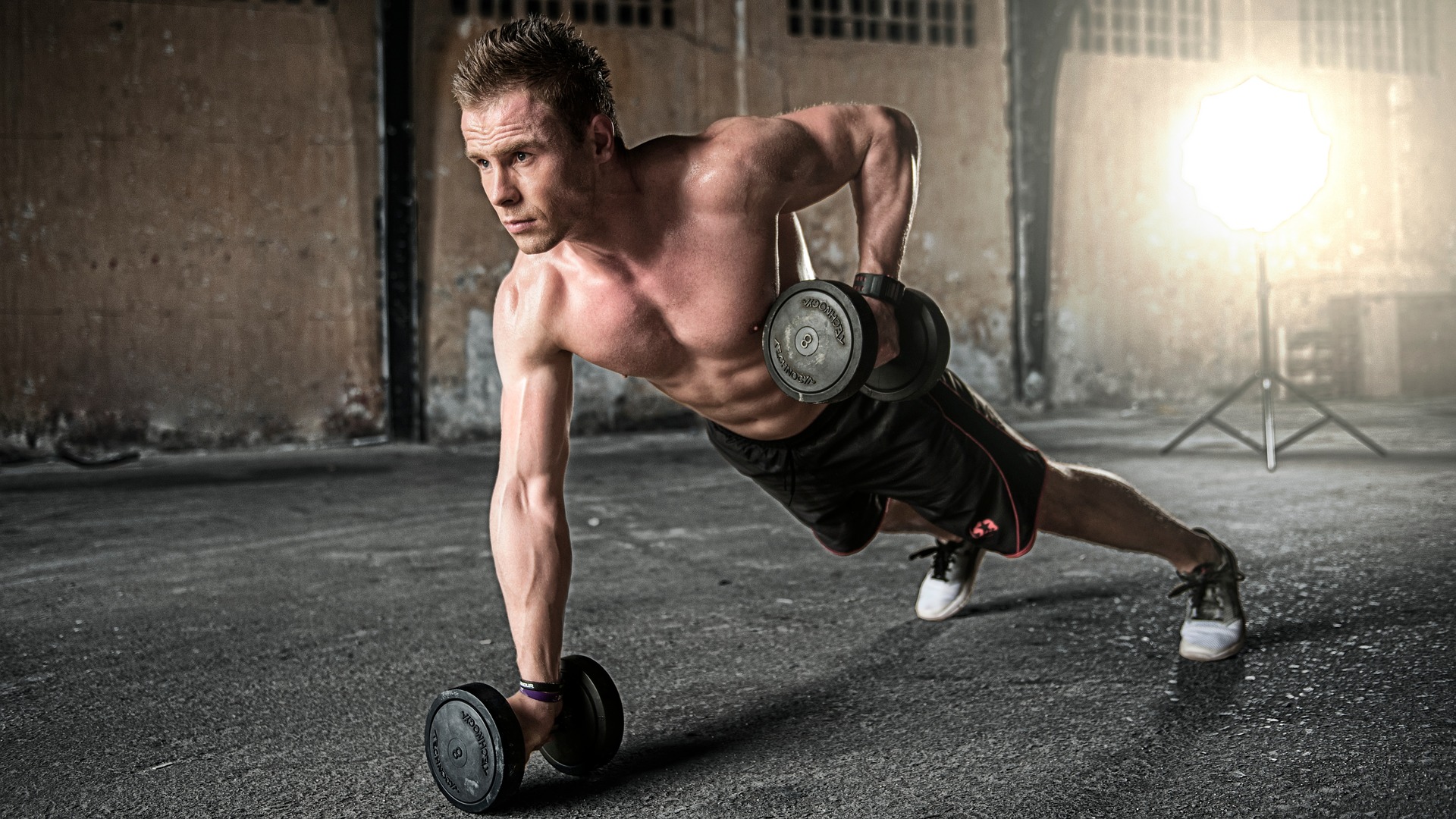 References
Robinson, S. M., Jameson, K. A., Batelaan, S. F., Martin, H. J., Syddall, H. E., Dennison, E. M., … & Hertfordshire Cohort Study Group. (2008). Diet and its relationship with grip strength in community

‐

dwelling older men and women: The Hertfordshire Cohort Study.

Journal of the American Geriatrics Society

,

56

(1), 84-90.

Reinders, I., Song, X., Visser, M., Eiriksdottir, G., Gudnason, V., Sigurdsson, S., … & Murphy, R. A. (2014). Plasma phospholipid PUFAs are associated with greater muscle and knee extension strength but not with changes in muscle parameters in older adults.

The Journal of nutrition

,

145

(1), 105-112.

Iraki, J., Fitschen, P., Espinar, S., & Helms, E. (2019). Nutrition Recommendations for Bodybuilders in the Off-Season: A Narrative Review.

Sports

,

7

(7), 154.

Rossato, L. T., Schoenfeld, B. J., & de Oliveira, E. P. (2019). Is there sufficient evidence to supplement omega-3 fatty acids to increase muscle mass and strength in young and older adults?.

Clinical Nutrition

.

Tachtsis, B., Camera, D., & Lacham-Kaplan, O. (2018). Potential roles of n-3 PUFAs during skeletal muscle growth and regeneration. Nutrients, 10(3), 309.
---
If you are taking any prescribed medication or have any medical conditions ALWAYS consult your doctor or pharmacist BEFORE taking vitamins or supplements. Food supplements must not be used as a substitute for a varied and balanced diet and a healthy lifestyle. If pregnant or lactating, ALWAYS consult your doctor before use. Or if you have any queries about any supplement ALWAYS consult a QUALIFIED medical professional.
Please click here to read our legal disclaimer on all products and advice.