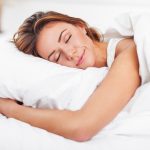 How Can It Help?
Magnesium is the fourth most abundant mineral element in the brain and is needed for more than 300 enzyme reactions. Due to its role in regulating the central nervous system, magnesium deficiency can thus lead to sleep disorders, which can further lead to adverse health outcomes.
Human studies have shown that low magnesium status is associated with sleep dysfunction, or that magnesium supplementation improves sleep quality. For example, an early study with 1320 patients found that 397 of them had decreased magnesium concentrations (1). What's more, 240 of the 397 suffered from nocturnal insomnia.
- Contains minerals and antioxidants to help aid relaxation (1)
- Help reduce the feeling of tiredness and fatigue (2)
- 100% natural containing no relaxation drugs or pharmaceuticals
- Highly absorbable forms of magnesium
Ageing is often accompanied by a decline in sleep quality (2). It is thought that this disordered sleep is not caused by ageing per se, but by factors associated with ageing. In a study involving 100 older adults (>51 years) with poor-quality sleep, a magnesium citrate supplement providing 320mg magnesium for seven weeks significantly increased erythrocyte magnesium; both treatments also significantly improved sleep as assessed by the Pittsburg Sleep Quality Index (3). Similar findings were seen in a trial in which elderly subjects were randomly allocated to a placebo or 500 mg magnesium daily for 8 weeks (4). Although the serum magnesium concentrations of the subjects were in the normal range (>0.75 mmol/L), dietary magnesium intake was quite low (∼194 mg/day).
The magnesium supplementation resulted in significant increases in sleep time, sleep efficiency, and serum melatonin concentrations, and decrease in insomnia severity index score.
Does It Give You Wierd Dreams? 
As a small aside, when magnesium is supplemented to improve sleep quality, it is sometimes reported that individuals experience "weird" or "vivid" dreams, particularly if it is part of a ZMA supplement. However, there is very little experimental evidence to suggest if magnesium does or does not contribute to this. Many of the studies that have examined magnesium alone have not reported any side effects like these.
- Save 20% when buying this pack
- EXCLUSIVE downloadable content containing infomation, tips and tricks for mental well-being
- Entry to an exclusive competition
- Supplements included to help contribute to normal psychological function(3), brain function(5) and to contribute to the reduction of tiredness & fatigue(2)
References
L. Popoviciu, J. Babathai, C. Buksa, D. Delast-Popoviciu, G. Bicher, R. Delast-Popoviciu, et al. Clinical and polysomnographic researches in patients with sleep disorders associated with magnesium deficiencies. B. Lasserre, J. Durlach (Eds.), Magnesium – A relevant ion, John Libbey, Eastleigh (1991), pp. 353-365

K. Held, I.A. Antonijevic, H. Künzel, M. Uhr, T.C. Wetter, I.C. Golly, et al. Oral Mg2+ supplementation reverses age-related neuroendocrine and sleep EEG changes in humans. Pharmacopsychiatry, 35 (2002), pp. 135-143

F.H. Nielsen, L.K. Johnson, H. Zeng. Magnesium supplementation improves indicators of low magnesium status and inflammatory stress in adults older than 51 years with poor quality sleep. Magnesium Research, 23 (2010), pp. 158-168

B. Abbasi, M. Kimiagar, K. Sadeghniiat, M.M. Shirazi, M. Hedayati, B. Rashidkhani. The effect of magnesium supplementation on primary insomnia in elderly: a double-blind placebo-controlled clinical trial. Journal of Research in Medical Sciences, 17 (2012), pp. 1161-1169
---
If you are taking any prescribed medication or have any medical conditions ALWAYS consult your doctor or pharmacist BEFORE taking vitamins or supplements. Food supplements must not be used as a substitute for a varied and balanced diet and a healthy lifestyle. If pregnant or lactating, ALWAYS consult your doctor before use. Or if you have any queries about any supplement ALWAYS consult a QUALIFIED medical professional.
Please click here to read our legal disclaimer on all products and advice.