About Shelley Roe
Shelley Roe is the founder & business owner of Liverpool based Company NO EXCUSES NUTRITION. Shelley's business was founded back in 2012 through her passion for healthy food, fitness & nutrition with an aim to spread 'Wellness from nutrition' message.
She began the business with the aim of helping families to obtain healthy, naturally delicious meals & treats through her own unique recipes & knowledge.
I am able to provide no refined sugar –based sweet treats that can be posted across the uk and also a variety of healthy recipes & meal plans, whether carnivore, vegetarian or Vegan, that can be gluten free or allergy specific based & are loaded with good nutrition!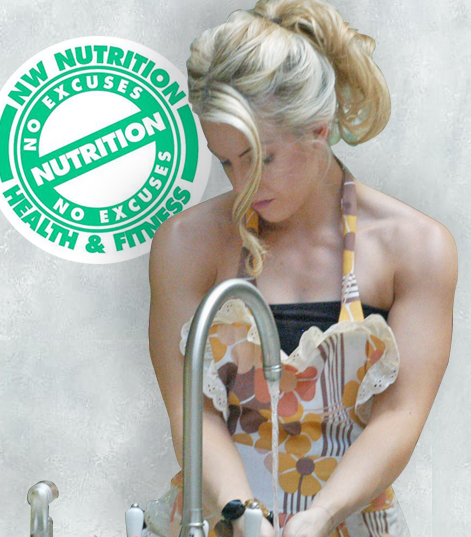 Shelley Roe's Honey spiced orange cake, perfect for weekend baking, and delicious to say the least!


Ingredients
2 ¼ cups ground almonds/almond flour

1 tsp cinnamon

¾ tsp baking soda

½ tsp ground ginger

¼ tsp nutmeg

¼ tsp seasalt

¼ cup melted coconut oil

4 pitted dates 

3 Eggs/or egg replacement – flax seed 1 tsp of flax seed is one egg mixed with x3 tbsp water.

60ml orange juice (freshly squeezed)

1 tbsp raw organic honey/maplesyrup (for vegans)

2 teaspoons orange zest.
(If you don't want to use honey/syrup you can replace with a couple of drops of liquid stevia available from amazon)
Cooking Instructions
Heat the oven to gas mark 4 (180°C)

Grease a round 8-9 inch cake tin.

Combine the dry ingredients in a bowl and mix well.

In a processor combine the wet ingredients until completely smooth.

Mix both dry and wet ingredients well.

Pour into the cake tin and bake for 20-25 mins or until cooked( tooth pick) test by inserting into the cake …if it comes out clean then its cooked!)

Leave to rest for 15 mins once removed from the oven.
(optional)
honey /maple and orange sauce

¼ cup (60ml) freshly squeezed orange juice

20g raw organic honey or maple (for vegans)
mix both in a saucepan on a med heat until honey is completely dissolved. 

place your cake on grease proof paper and use a tooth pick to poke holes all over the cake.

brush the top of the cake the syrup and allow a good 20 mins for the syrup to soak into the cake.