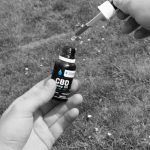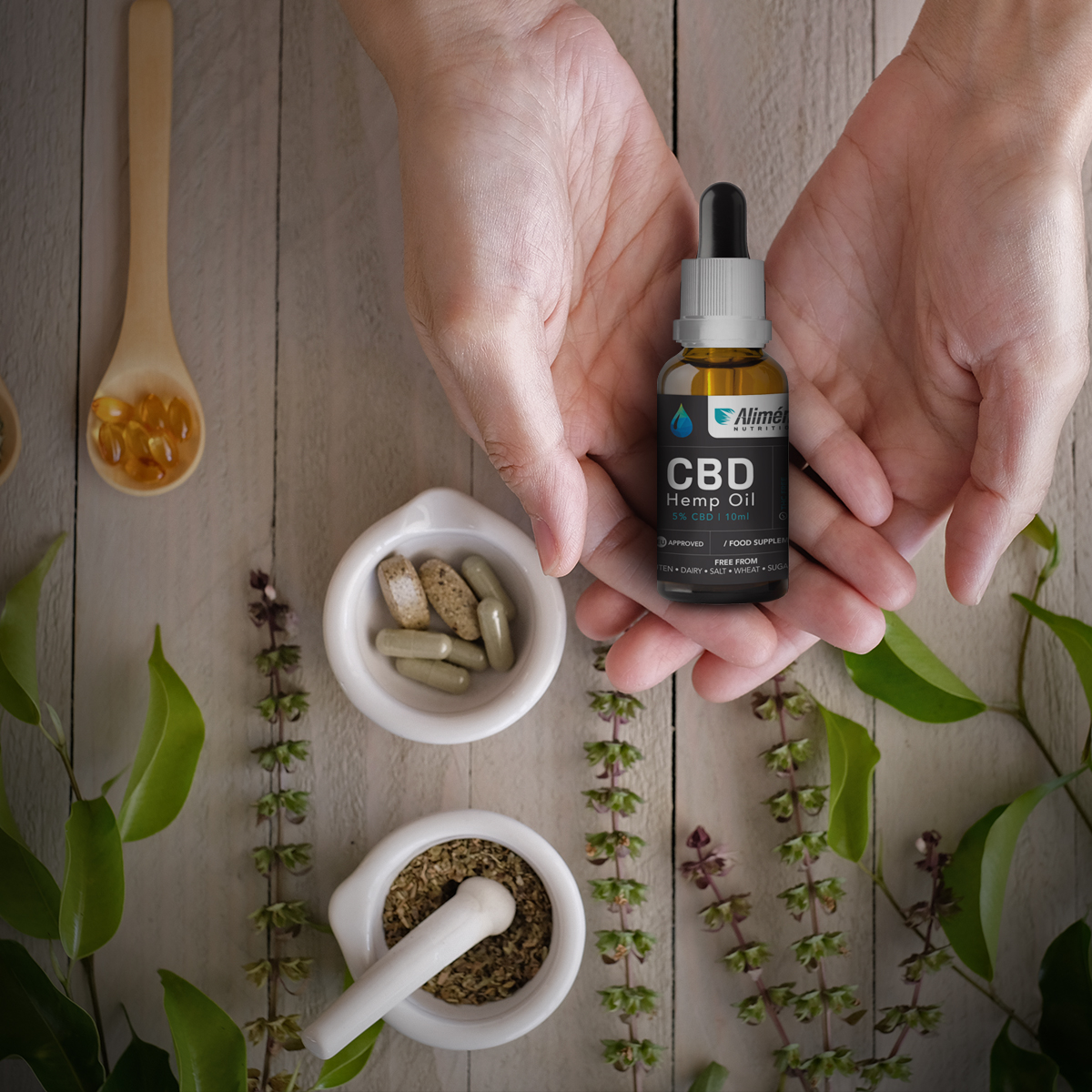 What Is CBD Oil?
CBD oil seems to be the 'buzz' at the moment, everyone seems to be trying it! With so many suggested benefits which you can find on the internet, I can see why.
CBD stands for Cannabidiol, and the oil is usually made up from hemp seeds and hemp extract. The hemp seed oil comes from the pressing of the seeds of the plant as the name would suggest, and the extract comes from the leaves and stalks of the plant itself.
– High quality approved CBD Oil
– THC Free
– 5% CBD Oil
– Suitable for vegetarians and vegans
Where Does CBD Come From?
Cannabidiol (CBD) is extracted from the cannabis plant, specifically the hemp strain. With no psychoactive or addictive effects, it is perfectly legal and safe to take. It is believed CBD oil acts on the endocannabinoid system in our bodies, and much of the current buzz surrounding scientific research on CBD focuses on the benefits this non-intoxicating compound can have on our wellbeing.
You may have read that CBD's status as a food supplement has changed, however, CBD oil is still legal and safe to consume.
It is important when choosing which CBD oil to purchase, that you buy one which comes from EU approved supply, and that it complies with the European standards for THC content, pesticide use, and Heavy metals.
What's The Best Way to Take CBD Oil?
The great thing about CBD oil is that is it suitable for vegetarians and vegans as it comes directly from the plant.
This ensures that the oil is absorbed quickly and effectively into your bloodstream maximising the benefits. If you are new to CBD Oil, it is advisable to start with a low dose and to build up your intake gradually over a few weeks, until you find the dosage that best suits your needs. For best results CBD Oil is taken sublingually (under your tongue).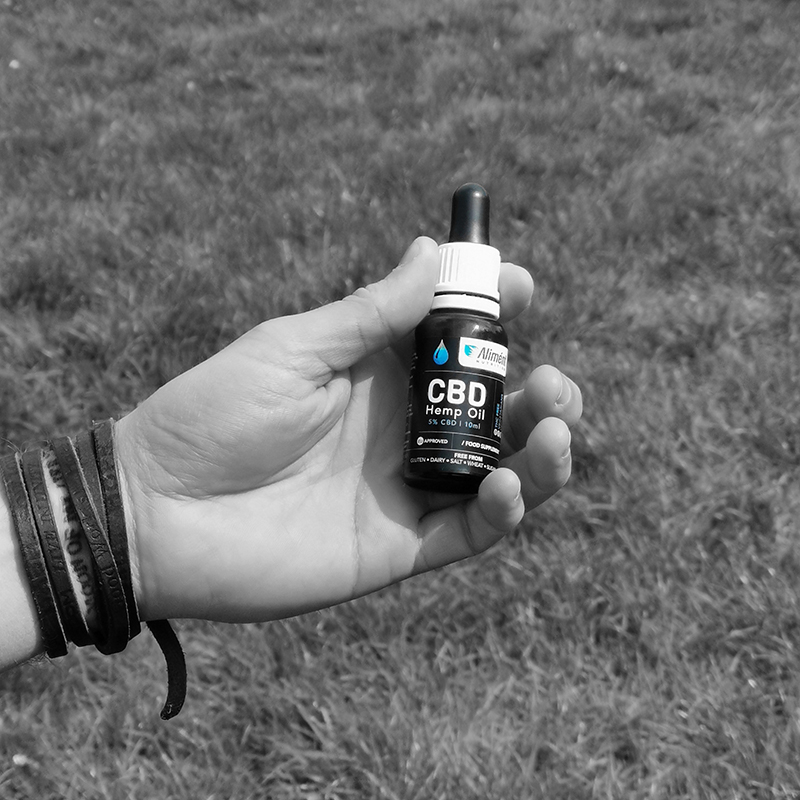 What Are the Benefits Of CBD Oil?
We have recently been hearing feedback from lots of different people who have tried CBD oil for reasons such as pain relief, in muscle recovery to helping with their anxiety.
Studies have shown that CBD may help reduce chronic pain by impacting endocannabinoid receptor activity, reducing inflammation and interacting with neurotransmitters .
For example, one study in rats found that CBD injections reduced pain response to surgical incision, while another rat study found that oral CBD treatment significantly reduced sciatic nerve pain and inflammation.*(References below)
We all react differently to nutritional supplements. If you are new to CBD, it's important to start low and slow with your dosage and build it up slowly over time if needed. If you're taking any prescribed medication, as with any nutritional supplement please consult your doctor before use.
Our CBD Oil
Aliment CBD Oil is "Grown from Certified EU seeds, according to regulation (EC) no 112212009 with Commission Implementing Regulation (EU) no 393/2013, Council directive 20021571EC and Article 39 (1) of regulation (EC) no 7312009".
The Aliment/PRP oil is certified by a Eurpean ISO laboratory. It is confirmed to have non-detectable levels of total THC; approved for pesticides and contaminants in accordance to the council regulation (EC) No396/2005 and No 839/2008, (EC) No 1881/2006 and (EU) 165/2010; and conforms to the heavy metal regulation in accordance to Council regulation (EC) No 1881/2006 (EC) No 835/2011.
We are fortunate to operate in a heavily regulated industry with no room for misleading promises. As a responsible company we cannot make health claims for CBD oil. However, we do encourage you to research this ingredient for yourself, with plenty of resources online explaining CBD's huge popularity.
References
Front Pharmacol. 2017; 8: 391.
Published online 2017 Jun 21. doi: 10.3389/fphar.2017.00391
Cannabidiol Is a Potential Therapeutic for the Affective-Motivational Dimension of Incision Pain in Rats
Karina Genaro,1,2,* Débora Fabris,1,2 Ana L. F. Arantes,1,2 Antônio W. Zuardi,1,3 José A. S. Crippa,1,3 and Wiliam A. Prado2,4
Eur J Pharmacol. 2007 Feb 5;556(1-3):75-83. Epub 2006 Nov 10.
The non-psychoactive cannabis constituent cannabidiol is an orally effective therapeutic agent in rat chronic inflammatory and neuropathic pain.
---
If you are taking any prescribed medication or have any medical conditions ALWAYS consult your doctor or pharmacist BEFORE taking vitamins or supplements. Food supplements must not be used as a substitute for a varied and balanced diet and a healthy lifestyle. If pregnant or lactating, ALWAYS consult your doctor before use. Or if you have any queries about any supplement ALWAYS consult a QUALIFIED medical professional.
Please click here to read our legal disclaimer on all products and advice.