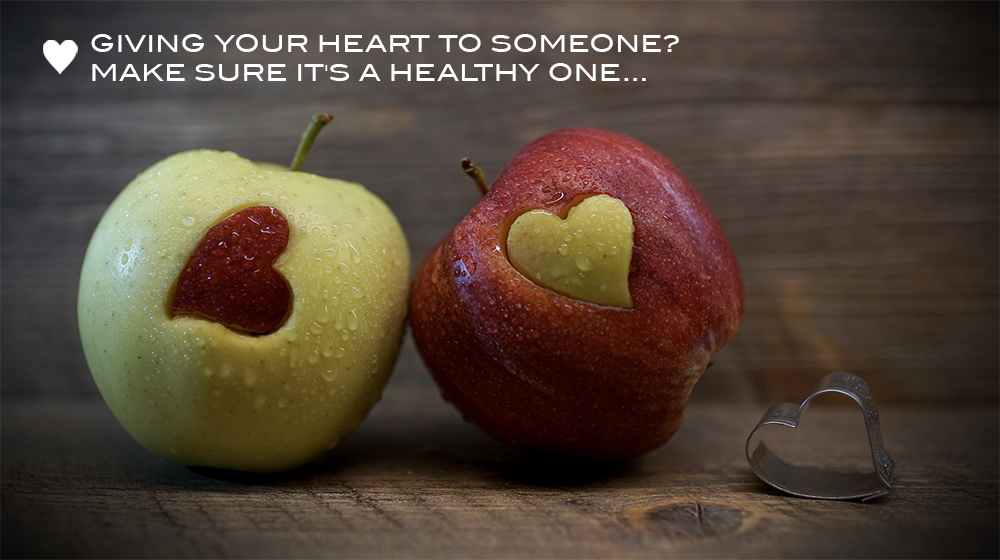 Your sweetheart may have the key to your heart, but eating healthy and being physically active are the keys to keeping that heart of yours healthy! With so much information out there - much of which is conflicting - here are some of them that most certainly agree on.
Maintaining a Health Weight
You've heard this a million times. It's not sexy science, a new fangled supplement, or anything as complicated as that. But if you are overweight, this is where the biggest bang for your buck is going to come. It might be a simple idea, but we know it's not always easy to implement.
Get Your 5-a-Day
Make sure you have at least five 80g portions of fruit and vegetables every day. There is now a large number of studies that have shown that increased fruit and vegetable consumption is associated with reduced risk of heart disease (1). Why do so many of us fail to eat enough fruit and veg then? Try including vegetables in the morning - Shaksuka recipes are great for breakfast and simple to do. Get creative - try including a different vegetable with you dinner every day for a week. Get something new and different each time.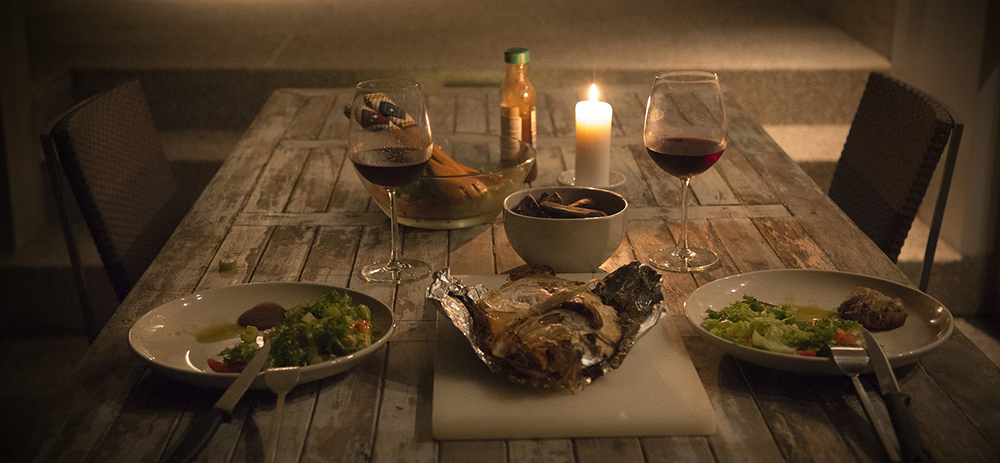 Mediterranean Diet
We've discussed this here on the blog before. Strong adherence to the Mediterranean diet is associated with a reduced risk of overall mortality, cardiovascular diseases, and coronary heart disease, myocardial infarction (2). Time to break out the olives and wine?
Vitamin D
Observational studies have shown that low vitamin D levels are associated with an adverse cardiovascular risk profile and significantly increased risk of cardiovascular events (3). If you struggle to get outdoors often enough to get adequate sunlight exposure, it might be time to consider Vitamin D supplements. 2000 IU per day has been shown to be sufficient to increase vitamin D levels in athletes with inadequate vitamin D concentrations (4).  
- Highly absorbable tablets
- 400IU in one chewable tablet
- Natural Blackcurrant flavour
- 100 tablets per bottle
Exercise
Like other muscles in the body, the heart needs a workout. Aim for at least 150 minutes of moderate physical activity or 75 minutes of vigorous physical activity (or an equal combination of both) each week.
Double bonus - exercise can help you maintain your weight and keep off weight that you lose as well as help you reach physical and cardiovascular fitness. If it's hard to schedule regular exercise sessions, try high intensity interval training (HIIT). Even a few bouts of 15 second bursts of hard exercise can be beneficial - there are even some suggestions that this is more beneficial than longer, moderate exercise (4).
Omega-3
Despite some studies questioning the efficacy, the American Heart Association still recommends omega-3 supplementation to those who are at risk of coronary heart disease (6). Try making sure to include oily fish in your diet - salmon, mackerel, herring. If you are not getting two portions in per week, omega-3 supplements are an easy way to top up your intake.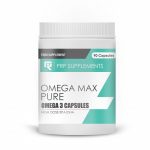 - High levels of EPA (540mg) and DHA (360mg)
- Purely Fish Oil
- 90 capsules
References
1 - Zhan, J., Liu, Y. J., Cai, L. B., Xu, F. R., Xie, T., & He, Q. Q. (2017). Fruit and vegetable consumption and risk of cardiovascular disease: A meta-analysis of prospective cohort studies.

Critical reviews in food science and nutrition

,

57

(8), 1650-1663.

2 -

Dinu, M., Pagliai, G., Casini, A., & Sofi, F. (2017). Mediterranean diet and multiple health outcomes: an umbrella review of meta-analyses of observational studies and randomised trials. European journal of clinical nutrition.

3 - Pilz, S., Verheyen, N., Grübler, M. R., Tomaschitz, A., & März, W. (2016). Vitamin D and cardiovascular disease prevention.

Nature Reviews Cardiology

,

13

(7), 404.

4 - Owens, D. J., Allison, R., & Close, G. L. (2018). Vitamin D and the athlete: current perspectives and new challenges.

Sports medicine

, 1-14.

5 - Juneau, M., Hayami, D., Gayda, M., Lacroix, S., & Nigam, A. (2014). Provocative issues in heart disease prevention.

Canadian Journal of Cardiology

,

30

(12), S401-S409.

6 - Siscovick, D. S., Barringer, T. A., Fretts, A. M., Wu, J. H., Lichtenstein, A. H., Costello, R. B., ... & Appel, L. J. (2017). Omega-3 polyunsaturated fatty acid (fish oil) supplementation and the prevention of clinical cardiovascular disease: a science advisory from the American Heart Association.

Circulation

,

135

(15), e867-e884.
---
If you are taking any prescribed medication or have any medical conditions ALWAYS consult your doctor or pharmacist BEFORE taking vitamins or supplements. Food supplements must not be used as a substitute for a varied and balanced diet and a healthy lifestyle. If pregnant or lactating, ALWAYS consult your doctor before use. Or if you have any queries about any supplement ALWAYS consult a QUALIFIED medical professional.
Please click here to read our legal disclaimer on all products and advice.