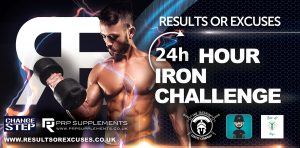 What is the 24 Hour Iron Challenge?
The 24 Hour Iron Challenge is a charity event created by the founder and owner of Results Or Excuses Gym Swansea, Nathan Blackler. This hardcore event runs for a full 24 hours whilst lifting weights. The objective is to lift as much weight as you possibly can over a 24 hour period. With each rep, the weight is added to a scoreboard totalling up the amount of weight lifted within the 24 hour period!
For example, if you curled 10 reps of 10kg that would equal to 100kg. If you did 5 sets, that would equal to 500kg. You may do any or as many different exercises as you like and you may rest as long as you like between sets to achieve your end score. So, your lifting/workout strategy and rest time will heavily impact your end score.
Last year, Nathan achieved a score of a whopping 151,000kg and is hoping to top that in this years event with a score of more than 250,000kg!
Nathan is looking to expand the event over the coming years with there being more entries, sponsorships and 'The Wave' radio station will be involved in this year's event.
The event is to raise money for Change Step charity, who actively help PTSD sufferers in our local communities. Change Step's team of veteran peer mentors work with Veterans NHS Wales to offer practical support to ex-services personnel who need treatment related to their time in the forces.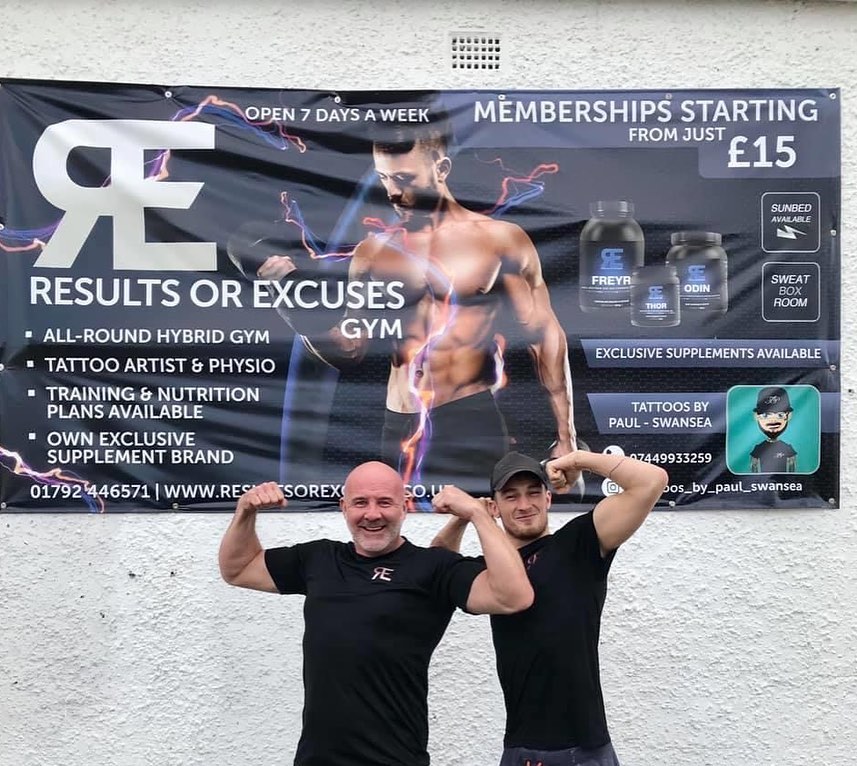 How Do I Take Part?
Whether you are a gym-goer or gym owner, you can take part. You can submit your entry on the Result Or Excuses Website here.
There are 3 types of challenges to enter:
On-Site:
1) Most weight lifted in full 24hr
2) Most weight lifted in non-24hr
Off-site:
3) Most lifted during the 24hr
Onsite may be an issue due to travel and, of course, Covid-19 lockdown restrictions but fortunately, you can enter remotely. This can be done either by doing a Facebook Live or taking video evidence and submitting it to Results or Excuses after the challenge is completed. And of course, your entry and gym will get a shout out and be reposted giving you the recognition you deserve.
How Do I Check It Out?
Give Results Or Excuses Gym a follow on Facebook. Nathan will do a number of Facebook Lives keeping us updated on how he and other entries are doing.
PRP is sponsoring the event and will be submitting prizes to the winners. We will check into the event to see how the guys are getting on so keep your eyes peeled for updates on this amazing event!
If you would like to donate to this cause then you can do so in the button below: