Best Sellers Pack
Next
Anabolic Drive - Whey Protein Recovery Drink
As low as
£35.99
Regular Price
£44.99
Post-Workout nutrition matters. Getting in the right ingredients after you train can have a big difference in the results you see over time - be that recovery or improvements.
Anabolic Drive has been specifically formulated to give you everything you need to recover and adapt from exercise. Aid growth in muscle mass (1) and increase performance (2) all while maintaining normal metabolism (3) with the leading post-exercise protein powder on the market.
2.2 KG - 30 Servings
Vegetarian
Gluten Free
GMO Free
Free Shipping On Orders Over £50
Recovery at another level - fuel the mind and the body
Our Anabolic Drive is a bespoke recovery drink that includes everything you need to have straight after your workout to make sure you provide your body with effective recovery nutrition so that you can always train at maximum intensity. Anabolic Drive contains high-quality whey protein to aid muscle growth (1), creatine to help increase your performance in high-intensity workouts (2), chromium picolinate to help maintain normal macronutrient metabolism, and carbohydrates and glutamine to help you recover and go again.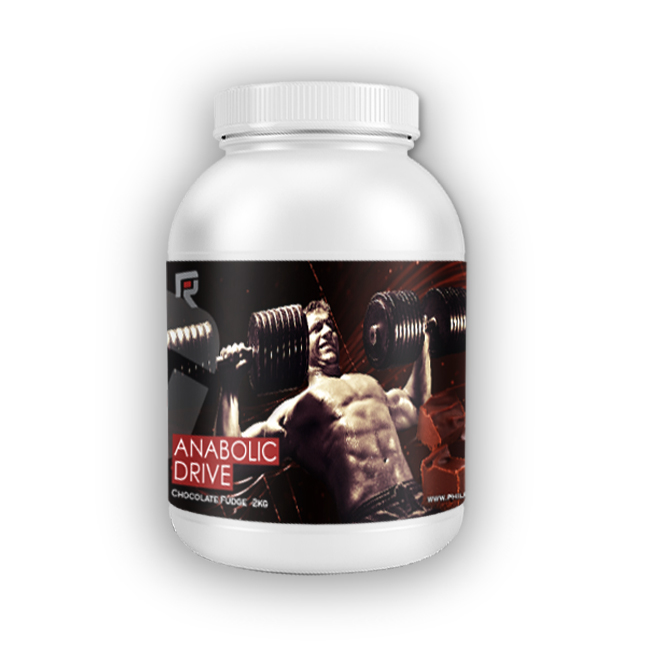 EVERYTHING YOU NEED TO HIT YOUR GOALS AND GAINS
Innovative Recovery Drink
More Than Just Protein
Post-workout nutrition is more than just getting in whey protein. We've included ingredients to ensure that your adaptation and recovery to exercise is optimised. How many post-workout supplements also contain the antioxidant Alpha-lipoic acid to help improve insulin sensitivity?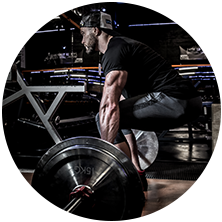 Restore And Go Gain
Whey protein may aid in growth in muscle mass, but the added maltodextrin will ensure muscle glycogen stores are replenished while glutamine has long been used to support the gut and immune system - meaning you are ready to hit the next training session.
Improve Performance
Creatine is one of the most researched supplement ingredients around. Known for its role in improving high-intensity exercise performance and aiding in lean muscle mass. This ingredient should be a staple for anyone regularly training or competing.
No Compromise On Taste And Flavour
This is truly one of the most comprehensive post-workout powders around. In keeping with all that we do at PRP, we have also developed all-natural flavours that do not use any added sugar or artificial flavours. Our delicious Black Cherry and Chocolate Fudge flavour mean that Anabolic Drive isn't just one of the most bespoke recovery drinks available, it's also one of the best tasting.
European Food Standards Agency approved claims:
(1) Protein contributes to a growth in muscle mass
(2) Creatine increases physical performance in successive bursts of short-term, high-intensity exercise
(3) Chromium contributes to normal macronutrient metabolism
| Active ingredients per serving 60g | Amount | NRV% |
| --- | --- | --- |
| Whey protein concentrate | 15g | † |
| Maltodextrin | 14.785g | † |
| Dextrose monohydrate | 15g | † |
| L-glutamine | 5g | † |
| Creatine monohydrate | 5g | † |
| Chromium picolinate | 0.02mg | 57 |
| Alpha lipoic acid | 112mg | † |
*NRV - Nutrient Reference Value   † NRV Not Established
Ingredients
Black Cherry:
Maltodextrin, Dextrose Monohydrate, Whey Protein Concentrate 80% (MILK), Creatine Monohydrate, L-Glutamine, Cherry Flavouring (Natural), Sweetener: (Stevia ), Alpha Lipoic Acid, Chromium Picolinate
Chocolate Fudge:
Maltodextrin, Dextrose Monohydrate, Whey Protein Concentrate 80% (MILK), Creatine Monohydrate, L-Glutamine, Cocoa Powder, Fudge Flavouring (Natural), Salt, Sweetener: (Stevia ), Alpha Lipoic Acid, Chromium Picolinate
Allergy Information: Allergens shown in BOLD.
| Nutrients | Per Serving (60g) |
| --- | --- |
| Energy | 674kj / 193kcal |
| Fat | 1.53g |
| -        Of which saturates | 1.07g |
| Carbohydrates | 30.9g |
| -        Of which Sugar | 30.1g |
| Protein | 17.39g |
| Salt | 0.40g |
Take 2 scoops 15-30 minutes after training or as directed by your health care professional.
 
This food supplement needs to be stored in a cool, dry place away from direct sunlight. 
Supplements should not be used as a substitute for a balanced and healthy diet.
Do not exceed recommended dose. Keep out of reach of children.
Follow Us On Instagram
#TeamPRP
To Top